London's West End means one thing: the theater! Only New York City's Broadway comes close to competing with the West End as the world's premier theater hub.

The razzle dazzle of musicals, drama by renowned playwrights, stand-up comedy, theatrical rock shows, family-friendly shows – there's always something happening in the West End.

Time it right and you might get to see your favorite TV or movie star strutting the stage. Actors like David Schwimmer, Kim Cattral, Kevin Spacey and Whoopi Goldberg have all appeared in the West End.

The legendary shows staged in the West End include the world's longest-running play, Agatha Christie's The Mousetrap, along with must-sees like Cats, Starlight Express and We Will Rock You.
Famous theatres in London's theater land include the Lyceum, Garrick, Gielgud, Her Majesty's, London Palladium, Adelphi, Cambridge and Prince of Wales.

So, see what's showing when you're in London Town and then book ahead! Way ahead if you're planning on seeing a real showstopper.

A London Theater Passport provides discounted entry to a West End show – just choose from the list of shows available on the day.
Or you can pre-book a reserved ticket to your show of choice – maybe Les Mis or Dirty Dancing, Billy Elliot or Mamma Mia!, Wicked or Phantom. Lion King or Mary Poppins.

There's usually a choice of matinee or evening shows, and standard or top-price seating. Make a real evening of it by including pre-theater dining as part of the package.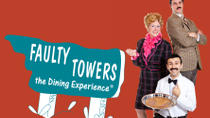 190 Reviews
Prepare yourself for two hours of unexpected, fully immersive and highly improvised comedy at Faulty Towers The Dining Experience in London's West End. Set in ... Read more
Location: London, United Kingdom
Duration: 2 hours (approx.)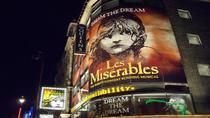 116 Reviews
Les Miserables follows the pursuits of Jean Valjean, released on parole after 19 years on the chain gang and condemned as an outcast. Only the saintly Bishop ... Read more
Location: London, United Kingdom
Duration: Varies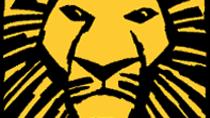 73 Reviews
The Academy-award winning Disney film 'The Lion King', is brought to life in spectacular fashion in London's West End! Disney's phenomenally successful 1994 ... Read more
Location: London, United Kingdom
Duration: Varies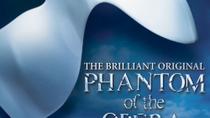 113 Reviews
The Phantom of The Opera is a haunting musical which traces the tragic love story of a beautiful young opera singer and a composer shamed by his physical ... Read more
Location: London, United Kingdom
Duration: Varies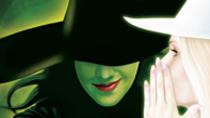 226 Reviews
Get your tickets to Wicked the Musical Theater Show at Apollo Victoria Theatre in London. It tells the untold story of the legendary witches from Frank L ... Read more
Location: London, United Kingdom
Duration: Varies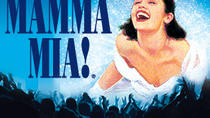 41 Reviews
In Mamma Mia, the global phenomenon based on the songs of ABBA, we meet Donna, a feisty forty-something single mum, who recalls the distant memories of ... Read more
Location: London, United Kingdom
Duration: Varies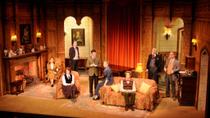 14 Reviews
Be part of theater history and nab yourself a ticket to 'The Mousetrap' at St Martin's Theatre in London's West End. Based on a short story by Agatha Christie, ... Read more
Location: London, United Kingdom
Duration: 2 hours 30 minutes (approx.)
7 Reviews
Prepare to be thrilled as you moonwalk through the highlights of Michael Jackson's four-decade long career with a ticket to 'Thriller Live' at the Lyric ... Read more
Location: London, United Kingdom
Duration: 2 hours 30 minutes (approx.)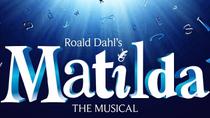 8 Reviews
Watch Roald Dahl's child genius Matilda brought to life on stage with a ticket to the Matilda musical at Cambridge Theatre in London! The popular family ... Read more
Location: London, United Kingdom
Duration: 2 hours 30 minutes (approx.)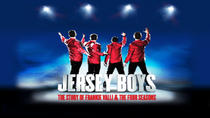 30 Reviews
Travel back to the 1960s and join four talented boys from New Jersey on their way to the Rock and Roll Hall of Fame! Enjoy a great evening at the award-winning ... Read more
Location: London, United Kingdom
Duration: Varies