In the late 16th century, an alderman's son and aspiring writer and actor headed out from his small Warwickshire market town in search of fame in Elizabethan London. It's the kind of journey made by many provincial artists, but none has ever enjoyed renown quite of this one: William Shakespeare.

Widely recognized as the greatest writer in the English language, if not in the entire history of literature, Shakespeare made his name with popular entertainments which provoked laughter, cheers and sometimes tears from raucous London crowds. But behind the dazzling wordplay and ingenious plots were insights into the human condition which have never been improved upon.

The 100-mile (160 kilometer) journey to the playwright's hometown, Stratford-upon-Avon, is a lot quicker than it was in Shakespeare's time. Traveling north-west from the British capital, you pass through gentle Home Counties countryside before arriving in the world's premier site of literary pilgrimage. The stages of the bard's life are marked in the half-timbered streetscapes of the town, left much as Shakespeare would have known it. The house where he was born, the grammar school he attended and the church where he was buried are all here, as is the charming thatched cottage where his wife Anne Hathaway grew up.

Much of Stratford-upon-Avon can be covered on foot, or you can take the convenient Hop On-Hop Off bus which does regular circuits of the town's major sights. But it's not all museums and reverence; the Bard's immortal words ring out in contemporary productions at the Royal Shakespeare Theatre, right on the River Avon. A huge range of acting styles and artistic approaches testify to the inexhaustible richness of Shakespeare's texts.

Stratford-upon-Avon is also ideally located to incorporate other renowned sites of natural beauty and historic interest into a longer tour. Further up the River Avon is mighty Warwick Castle, while the stunning landscape of the Cotswolds lies to Stratford's west, boasting the elegant Georgian city of Bath among its standout attractions.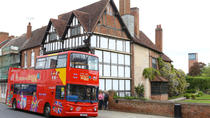 29 Reviews
Explore Stratford-Upon-Avon with this 24-hour ticket aboard an open-top double-decker City Sightseeing bus. See all the main sights as you hop on and hop off ... Read more
Location: Stratford-upon-Avon, United Kingdom
Duration: 1 day (approx.)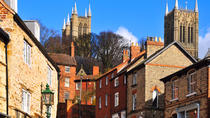 13 Reviews
Discover the best of England and north Wales on a 4-day small-group tour from London! Spending nights Chester and Lincoln, the tour showcases all the ... Read more
Location: London, United Kingdom
Duration: 4 days (approx.)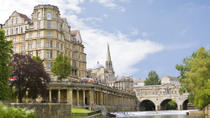 571 Reviews
Visit some of England's most beautiful towns and countryside on this 12-hour tour of Stonehenge, Bath, the Cotswolds and Stratford-upon-Avon. Travel out of ... Read more
Location: London, United Kingdom
Duration: 12 hours (approx.)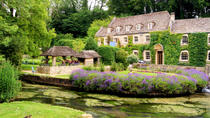 320 Reviews
Escape London's crowds for a day trip to the picture-perfect Cotswolds for lunch. You'll visit a region that is forever England, seemingly unchanged by the ... Read more
Location: London, United Kingdom
Duration: 10 hours (approx.)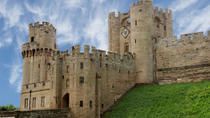 331 Reviews
See some of England's famous towns and castles on this full-day trip from London. Visiting Oxford, you'll enjoy a city walking tour and see the elegant ... Read more
Location: London, United Kingdom
Duration: 11 hours (approx.)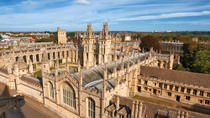 72 Reviews
Explore three of England's most popular destinations on a guided full-day tour from London. You'll visit Stratford-upon-Avon to see important sites from ... Read more
Location: London, United Kingdom
Duration: 11 hours (approx.)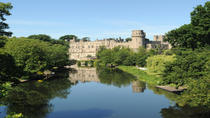 152 Reviews
Travel to Warwick Castle, Shakespeare's Stratford-upon-Avon, Oxford and The Cotswolds. Our custom day trip guarantees unbeatable low prices, deluxe coaches, ... Read more
Location: London, United Kingdom
Duration: 10 hours 30 minutes (approx.)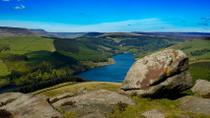 14 Reviews
Escape busy London on a 5-day small-group tour to North Wales and the heart of England! Visit Stratford-upon-Avon to trace the footsteps of William ... Read more
Location: London, United Kingdom
Duration: 5 days (approx.)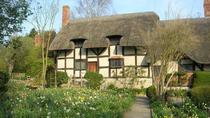 9 Reviews
See the highlights of the 'Heart of England' on a 5-day tour from London. Traveling with an expert guide, visit famous landmarks that are dotted about ... Read more
Location: London, United Kingdom
Duration: 5 days (approx.)