This legendary 1.5-mile stretch of Sunset Boulevard in West Hollywood extends east-west from Beverly Hills to Hollywood, laid end to end with music venues, comedy clubs, boutiques, restaurants and hotels that attract music, TV, film and fashion celebrities. An assault to the senses in terms of both traffic and visuals, the Sunset Strip is studded with a trademark array of huge, colorful advertising billboards.

First developed as a haven for Prohibition-flouting bars and casinos in the 1920s, rising to prominence in the 1930s and '40s for its glamorous nightclubs full of Hollywood glitterati, and eventually becoming a magnet for the hippie counterculture in the 1960s, the Strip hit its most lasting stride in the 1970s and early '80s, when the drug and fashion excesses of disco, glam metal, rock'n'roll and stand-up comedy made the area both famous and infamous.

Three sites of notoriety along the strip are the former "Rock'n'Roll Hyatt" (now the streamlined Andaz West Hollywood), once famous for the booze-fueled antics (e.g, motorcycle-riding in the hallways and TV-throwing out the windows) of Led Zeppelin, The Rolling Stones and The Who; the elegant Chateau Marmont, where comedian John Belushi died of a heroin and cocaine overdose in 1982; and music club the Viper Room, where in 1993, movie star River Phoenix died of a heroin overdose on the sidewalk out front.

The Comedy Store and the Laugh Factory, both of which have launched and fostered the careers of many of the biggest comedy acts in the U.S., remain popular fixtures on the Strip. No longer seen as a center for the indie music scene (that's moved farther east, to the Los Feliz and Silverlake neighborhoods), the acts that appear here are generally supported by the corporate record industry establishment. Star-attraction performance venues include the House of Blues, Key Club, Rainbow Bar & Grill, The Roxy and Whisky A Go Go, while bustling bar scenes of L.A.'s beautiful people can be found at The Mondrian Hotel's Skybar and at Chateau Marmont's intimate Bar Marmont.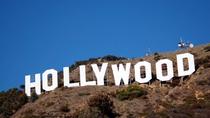 64 Reviews
Head to Hollywood: the city where dreams are made. Spend a full day touring the magnificent, historic city in a small-group guided tour. Your driver/guide will ... Read more
Location: Las Vegas, Nevada
Duration: 14 hours (approx.)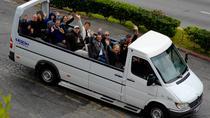 49 Reviews
See Hollywood and it's surroundings in a fun, open Mercedes van (a few have a canopy for shade ) , which allows for excellent views without obstructions on ... Read more
Location: Los Angeles, California
Duration: 1.30 to 2 hrs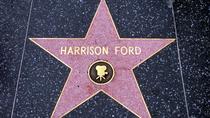 54 Reviews
This tour is a state of the art multimedia sightseeing tour of Hollywood and Beverly Hills. We travel in a luxurious Mercedes Benz Sprinter equipped with a ... Read more
Location: Los Angeles, California
Duration: 4 hours (approx.)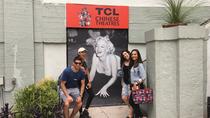 2 Reviews
Your 5.5-hour city tour includes a comprehensive guided tour of downtown Los Angeles including iconic LA landmarks and 21st Century entertainment district, ... Read more
Location: Los Angeles, California
Duration: 5 hours 30 minutes (approx.)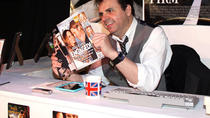 Get an inside peek at the real Hollywood on this 2-hour celebrity tour with a film industry insider as your guide. Don't just see famous film locations, hear ... Read more
Location: Los Angeles, California
Duration: 2 hours (approx.)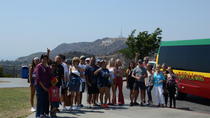 3 Reviews
Free Hotel pickup and drop-off! We offer the best experience of the area's most iconic sights and landmarks. See our 2,500+ 5-Star TripAdvisor ... Read more
Location: Los Angeles, California
Duration: 7 hours 30 minutes (approx.)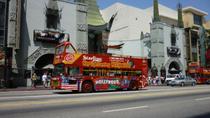 554 Reviews
Explore Los Angeles at your own pace on an extensive hop-on hop-off bus tour through the heart of Los Angeles. The open-top buses allow you to enjoy 360-degree ... Read more
Location: Los Angeles, California
Duration: 3 days (approx.)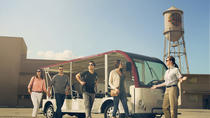 170 Reviews
Go behind the scenes of Warner Bros. Studios and see dozens of celebrity homes on this 4- to 5-hour tour that takes you from Hollywood to Beverly Hills. Warner ... Read more
Location: Los Angeles, California
Duration: 6 hours (approx.)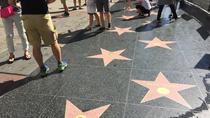 35 Reviews
Join this small-group 8-hour narrated tour and gain the most comprehensive knowledge about Los Angeles. Pay visits to Hollywood, where you can see the walk of ... Read more
Location: Anaheim, California
Duration: 8 hours (approx.)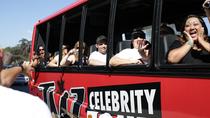 8 Reviews
Explore the hottest spots in Hollywood, Beverly Hills and The Sunset Strip and see where your favorite celebrities go to eat, shop and party. There's a good ... Read more
Location: Los Angeles, California
Duration: 2 hours (approx.)