Sure there's plenty to do in Los Angeles, but why follow the road more-traveled? One of the greatest things about being in sunny southern California is all the great things to do outside and nearby. So what are you waiting for? Get out there and explore these great day trips from Los Angeles.

Santa Catalina

Came to Los Angeles with your sweetheart? If you're looking to get away to some idyllic beachside escape, Catalina should be on your radar. Home to only 3500 permanent residents, Catalina is as charming as it is inspiring. Art Deco and rugged beauty fill the land, and the pace of life here moves slowly. Visit Catalina and take a note from one of the island's bygone glitterati – Ronald Reagan, Marilyn Monroe, and Richard Nixon all used to frequent the island to enjoy its serene ambiance.

Santa Barbara

Santa Barbara lies just 90 miles north of Los Angeles and is, without a doubt, one of the best places to go in California. They call this little strip of coastline the "American Riviera" and regardless of what you might have read about it elsewhere, this little coastal town packs a lot of good times in a surprisingly small area. From spa days, to relaxing on the beach, to an urban wine trail, to popping over and seeing the vineyards in neighboring Santa Ynez Valley, Santa Barbara is small enough to be quaint, yet large enough to still have a nightlife. This is a great escape for the young and young at heart.

Santa Ana

Santa Ana lies just off of the I-5 heading south from LA, and this small-town slice of the greater Los Angeles basin boasts a quaint small-town feel that artists have called home for years. Second Street promenade is where all the action happens, but if you can, try to catch the Artist Village Art Walk (the first Saturday of every month) when Santa Ana's 40+ galleries open their doors and let passing visitors check out what makes this town more than just any stopover in LA.

San Diego

It takes about two hours to drive from LA to San Diego, and that's with traffic on your side, so this makes for a slightly longer day trip. However, if you're short on time and want to see two great cities on one trip, you can still pack a lot of sightseeing into one full day in San Diego. Check out the zoo and LEGOLAND, tour some of the area's many breweries, or just relax on the beach or wander the historic Gaslamp District.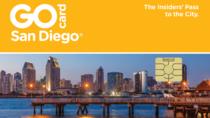 67 Reviews
With access to 43 attractions, activities and tours all around San Diego, the Go San Diego™ Card offers something for everyone! Visit the San Diego Zoo, ... Read more
Location: San Diego, California
Duration: 1, 2, 3, 4 or 7 days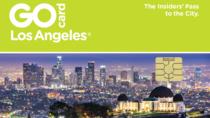 115 Reviews
With access to over 26 top LA attractions, activities and tours, the Go Los Angeles™ Card offers something for everyone! Tour Warner Bros. Studio on a VIP ... Read more
Location: Los Angeles, California
Duration: 1, 2, 3, 5 or 7 days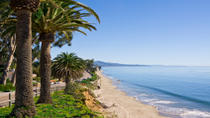 99 Reviews
Experience spectacular views and awe-inspiring sights along the California coast! You can enjoy one of the world's most scenic coastal drives on this day trip ... Read more
Location: Los Angeles, California
Duration: 12 hours (approx.)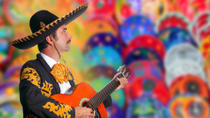 38 Reviews
Escape Los Angeles on a south-of-the-border day trip to Tijuana for some Mexican shopping, dining and culture. Travel along the legendary California coast by ... Read more
Location: Los Angeles, California
Duration: 10 hours (approx.)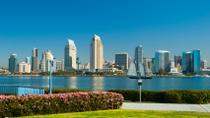 49 Reviews
Explore sunny San Diego and visit some of Southern California's most exquisite sights on this day trip from Los Angeles. Spend time in La Jolla, explore the ... Read more
Location: Los Angeles, California
Duration: 13 hours (approx.)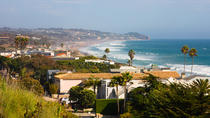 3 Reviews
Get an introduction to the famed beaches of Los Angeles, from Santa Monica to Venice Beach, on this 3-hour tour. Choose a morning or afternoon departure, and ... Read more
Location: Los Angeles, California
Duration: 3 hours (approx.)