Are you a local who has never seen a movie star in the flesh? Are you passing through Los Angeles eager to see where your favorite movie stars live, work, shop and play? Either way you're probably wondering how to go about it. Gone are the days when celebrities would hang out in public areas or mingle with autograph-hungry fans. So we designed a few celebrity homes and studio tours and even a "dearly departed" tour for you to catch a glimpse of your favorite celebs without having to join the paparazzi!
The TMZ Hollywood Celebrity Hot Spot Tour is your best bet for catching a star while they are out and about in LA. More interested in stars of yesteryear? Head to the Hollywood Walk of Fame, the Hollywood sign and Grauman's Chinese Theatre for a sense of old Hollywood.

Now that you've seen where the famous eat, shop and hangout, what about seeing where they live? Take a Movie Stars' Homes Tour and drive past over 40 glamorous celebrity homes including those of Michael Douglas, Harrison Ford and Barbra Streisand.
More into seeing where movies were actually filmed in Los Angeles? Join the Hollywood Movie Location Tour to see the house used for Nightmare on Elm Street or the apartment complex from Pretty Woman sets of epics like Wizard of Oz or Spider-Man, or simply absorb the history of Hollywood with visits to the Stella Adler Academy, the

If you are pressed for time or hate sitting in tour buses, the hour-long Hollywood Behind the Scenes Walking Tours might be just what you're looking for. It takes you away from the usual haunts to discover little-known theaters and architectural marvels in Hollywood. The expert guides waste no time in taking you through Hollywood's famous or forgotten landmarks such as the Blossom Room, the Dolby (Kodak) Theater and Disney's El Captain Theater, narrating lore and trivia along the way through a special, volume-controllable headset.
Finally, if you're intrigued by the gruesome past of Hollywood, indulge yourself with the one-of-a-kind grave tour that gives you a bird's eye view of some of Hollywood's most notorious murders and controversial events. View original Black Dahlia crime shots and visit the scene of the Manson murders. If you still want more movie mania, try some of our other tours while you enjoy your stay in LA.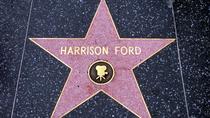 26 Reviews
This tour is a state of the art multimedia sightseeing tour of Hollywood and Beverly Hills. We travel in a luxurious Mercedes Benz Sprinter equipped with a ... Read more
Location: Los Angeles, California
Duration: 4 hours (approx.)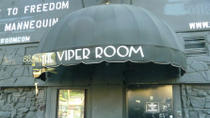 175 Reviews
Can't get enough of celebrity scandal? Are you a Hollywood buff with a macabre sense of humor? This 2.5-hour multimedia bus tour takes you to the homes and ... Read more
Location: Los Angeles, California
Duration: 2 hours 30 minutes (approx.)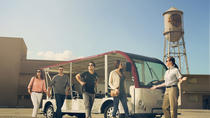 143 Reviews
Go behind the scenes of Warner Bros. Studios and see dozens of celebrity homes on this 4 to 5 hour tour that takes you from Hollywood to Beverly Hills. Warner ... Read more
Location: Los Angeles, California
Duration: 4-5 Hours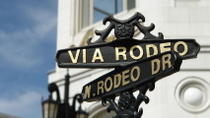 50 Reviews
You've seen their movies, now see where your favorite stars actually live! You'll see over 40 mansions on this fully narrated two-hour tour through Los ... Read more
Location: Los Angeles, California
Duration: 2 hours (approx.)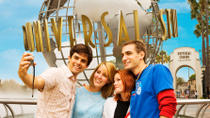 25 Reviews
Get in on the action on this super tour that combines the Movie Stars' Homes Tour with a trip to Universal Studios Hollywood. You'll be seeing stars and ... Read more
Location: Los Angeles, California
Duration: 9 hours 30 minutes (approx.)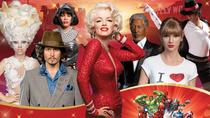 38 Reviews
Are you dying to meet your favorite Hollywood star? Well, now you can! Madame Tussauds Hollywood is more than just a wax museum. It allows you to get an ... Read more
Location: Los Angeles, California
Duration: 60 minutes (approx.)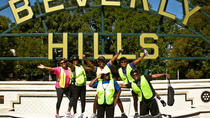 4 Reviews
The moment you hop on your bike, the attached GPS enabled iPad is your virtual guide that leads you on a specially designed route through the city telling you ... Read more
Location: Los Angeles, California
Duration: 4 hours (approx.)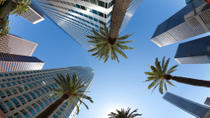 74 Reviews
Enjoy a half day exploring Los Angeles' most famous highlights. See the homes of many of your favorite movie stars of young and old. Cruise down famous ... Read more
Location: Los Angeles, California
Duration: 3 hours (approx.)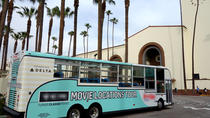 2 Reviews
The city of Los Angeles has played not only itself in movies but also New York, Miami, Tokyo and many other cities, as you'll discover on this 3-hour guided ... Read more
Location: Los Angeles, California
Duration: 3 hours (approx.)