Catalina is a small island off the Californian Coast that is surprisingly accessible yet feels entirely remote. A ferry ride out here takes but an hour, but the small town of Avalon you'll arrive upon might as well be its own Mediterranean country. Life moves slowly here, and as this is the only Channel Island that maintains a permanent settlement, people are prideful of their home and its easy pace of life. Walk the boutique shops, eat some local surf and turf, and watch the locals dart around on golf carts – the preferred method of transportation on this small, sunny island.

If renting a golf cart doesn't entice you, you can always rent a bike – or a snorkel for that matter. The main name of the game in Catalina is exploration, and whether you're hitting the bike paths or the water, you're sure to discover a small Californian slice of paradise. Children enjoy the miniature golf course and the Descanso rock-climbing wall, and both young and old appreciate the Wrigley Memorial and Botanic Garden. There are numerous beaches to explore, and if you decided to grab that snorkel, you won't be disappointed - Catalina Island has some incredible kelp forests, and its here that the rockfish, sea lions, and Garibaldi (California's State Fish) come to play.

Avalon houses the iconic Catalina Island Casino Ballroom, the decor of which epitomizes Catalina's golden era as a Hollywood starlet retreat. The walls are lined with history and art-deco glamour, and a tour here will properly set the mood for the rest of your time in Catalina. Just remember that "casino" refers to "meeting place," – there is no gambling available, though its rife with beauty and charm.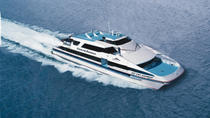 27 Reviews
Climb aboard the 'Catalina Express' ferry at either Downtown Landing in Long Beach or Catalina Sea and Air Terminal in San Pedro for round-trip service to ... Read more
Location: Long Beach, California
Duration: 60 minutes (approx.)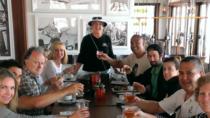 8 Reviews
Prepare your taste buds for this 3-hour culinary walking tour of beautiful Catalina Island. Your informative guide will take you through Catalina's picturesque ... Read more
Location: Catalina Island, California
Duration: 3 hours (approx.)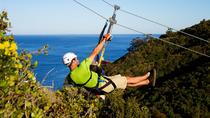 3 Reviews
Spend a day in paradise on this day trip to Catalina Island off the coast of Los Angeles. After a smooth 1-hour ferry ride to the island, get ready for an ... Read more
Location: Anaheim - Buena Park, California
Duration: 12 hours (approx.)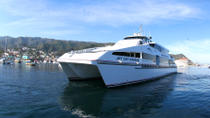 4 Reviews
Climb aboard the 'Catalina Express' ferry in Dana Point and enjoy round-trip service to Catalina Island! Enjoy beautiful waterfront views on your ... Read more
Location: Dana Point, California
Duration: 90 minutes (approx.)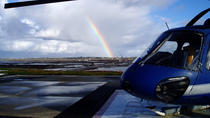 Delight in stunning views of rugged mountains and sapphire-blue waters on this full-island helicopter tour of Catalina Island. Embarking from the island's main ... Read more
Location: Avalon, California
Duration: 15- or 30-minutes