Los Angeles isn't just the land of Hollywood stars; it also has one of the best nightlife scenes anywhere in the world. Whether it's live music, theater or sports, or a drink at one of many pubs and watering holes or an evening of entertainment, there is something for everyone to enjoy as LA comes alive at night. Here's a quick look at some of LA's most popular bars and hotspots that are favorites with first time visitors and locals alike.

The Whiskey
Sunset Strip
Also known as the Whiskey A Go Go Club, this is the Mecca of LA's live music scene. With past acts like Neil Young, Led Zeppelin, Oasis, Jimi Hendrix, The Byrds and The Who, The Whiskey sets the bar for live music in LA. Known as the birth place of legendary bands like Guns 'N Roses and The Doors, The Whiskey still showcases some of the best music talent in America. If you're looking for a night of pure rock and roll and some great food and drink to go with it, this is the place! There are many other live music venues as soon as you step out and stroll along the Sunset Strip.

Sky Bar
Sunset Boulevard, West Hollywood
Located in Hollywood, this is the best 'Hollywood feel' bar in town. Run by Randy Gerber, Cindy Crawford's other half, this posh and trendy Mondrian terrace hotspot is a landmark among the nightlife regulars and rock music fans. The expensive joint plays host to the who's who of LA until the wee hours of the morning.

Tiki Ti
Sunset Boulevard, East Hollywood
This bar sports a funky look with its Polynesian themed décor and staff is dressed in Hawaiian shirts to complete the tropical look. Although on the smaller side, Tiki Ti is a well known name among LA locals and a must-visit for tourists looking to enjoy a casual, relaxed evening. Drinks are half-priced on Wednesdays and "Ray's Mistake" is the in-house specialty. The crowd is pleasantly eclectic, sometimes comprising the odd Hollywood star as well.

La Cita
Downtown, Hill Street
This one is a dive bar, dance club and music venue all rolled into one. But don't judge it from its rather rundown exterior as La Cita comes alive once you step in. If you're looking for a fun night downtown, the East LA vibe at this club is ideal. Having been around for years, this place draws an eclectic crowd and features themed nights all through the week with live music on some nights. Great place to party the night away, usually in a drunken state of being!

Sonny McLean's Irish Pub
Sunset Boulevard, East Hollywood
LA has a plethora of Irish bars that ooze mayhem and madness. Of course, things do get crazy on St. Patty's Day (March 17) and a visit to an Irish bar is a must for anyone who enjoys the real pub culture, complete with sports brawls and beer barrels! Sonny McLean's Irish Pub is a name that stands out for its huge popularity among the locals. Interestingly, its karaoke feature is also a favorite among regulars, in a very non-Irish sort of way.

If pub hopping, crowd mingling, drinks swigging, dance-till-you-drop entertainment isn't what you're looking for, LA still has something to interest you with. Here are a few more great ways to get to know this vibrant city at night.

Griffith Observatory
Los Feliz
On every first time tourist's must-visit list, the Griffith Observatory is best explored at night. Not only does it offer fantastic panoramic views of the city, its romantic ambiance is perfect for those who just want to enjoy a quiet evening away from the maddening pub scene. You may also catch one of the paid science shows or opt for an easy night hike around the observatory.

Third Street Promenade
Santa Monica
One of Santa Monica's most lively streets, the Third Street Promenade offers many experiences unique to the LA experience. The walkway stretches from Wilshire Boulevard to Broadway and plays host to a variety of shops, cafes and eateries. The promenade also showcases some of the best street talent LA has to offer, with something different to see every few feet. After you enjoy the juggling, singing, mime and dance performances you can head over to the Santa Monica pier or the beach, only a short walk away.

Accomplice
Hollywood
If you've ever watched the Amazing Race or participated in a scavenger hunt, you've already got a flavor of what this tour is all about. It's a great way to discover Los Angeles through a serious of cryptic clues and some great mystery solving teamwork with random groups of people. Great for pairs or groups of tourists or even for locals who'd like to get to know their city better. The hunt also allows for some eating and drinking along the way and isn't particularly exhausting. A word of advice, don't be late or you'll be left behind!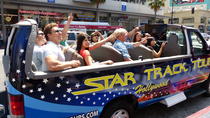 5 Reviews
See the the most famous star homes in the world on this 2 hour day or night tour of Hollywood, Mulholland Drive, Beverly Hills, Rodeo Drive, and the Sunset ... Read more
Location: Los Angeles, California
Duration: 2 hours (approx.)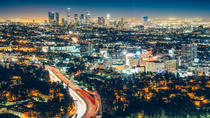 18 Reviews
Los Angeles puts on the glamour after dark, so take this four-hour evening tour to see LA light up for the night! You won't want to miss experiencing the City ... Read more
Location: Los Angeles, California
Duration: 4 hours (approx.)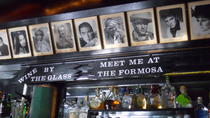 16 Reviews
Be transported back to Hollywood's Golden Age on this 3-hour walking tour that will give you a behind-the-scenes peek at the stars' favorite haunts. Sip select ... Read more
Location: Los Angeles, California
Duration: 3 hours (approx.)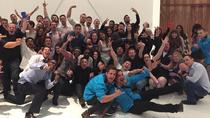 Join this Hollywood club crawl and experience four of the hottest clubs in Los Angeles! You will see how this crawl has been running as the number one ... Read more
Location: West Hollywood, California
Duration: 5 hours (approx.)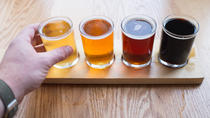 This tour hits 3 destinations in the central part of Los Angeles including Downtown and Central LA. and lasts four to five hours where you will see, smell, and ... Read more
Location: Los Angeles, California
Duration: 4 hours 30 minutes (approx.)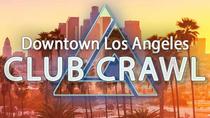 Visit 3-4 Downtown Los Angeles venues with us on our DTLA pub/club crawl. Enjoy drink specials and receive express entry (no line ups or cover charge). ... Read more
Location: Los Angeles, California
Duration: 1 to 6 hrs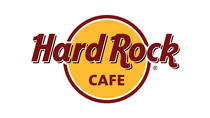 5 Reviews
Rock your senses with a prix-fixe menu at the Hollywood Hard Rock Cafe. Classic American cooking comes to the heart of Los Angeles, where you'll enjoy a 2- or ... Read more
Location: Los Angeles, California
Duration: Flexible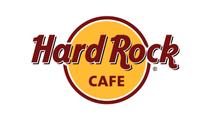 1 Review
Rock your senses with a prix-fixe menu at the Universal CityWalk Hard Rock Cafe. Classic American cooking comes to the heart of Los Angeles, where you'll enjoy ... Read more
Location: Los Angeles, California
Duration: Flexible
Los Angeles is nothing less than magic at night. This 3-hour Private Los Angeles Night Tour is a perfect way to start or end your stay in this quirky city of ... Read more
Location: Los Angeles, California
Duration: 3 hours (approx.)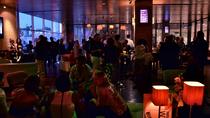 Enjoy mixing and mingling with filmmakers from all over the world. Industry leaders from the Entertainment and Tech sectors as well as fun loving film and ... Read more
Location: Los Angeles, California
Duration: 2 hours (approx.)