Soaring above the Bernese Alps, the perennially snow-dusted Jungfrau is one of Switzerland's most emblematic mountains. Forming the postcard backdrop to Interlaken and the Bernese Oberland, the Jungfrau and neighboring Eiger summit were famously inaccessible until the construction of the Jungfraujoch cog railway.
The mountain meadows are ablaze with Alpine wildflowers in spring and summer, when hiking, climbing and mountain biking attracts adrenaline junkies from around the world. For more restful recreation, the region is famous for its wellness retreats and pampering treatments at luxury spas. In winter it's time to hit the slopes for cross-country skiing, wintertime hiking and tobogganing at heights of 4,000 meters (13,120 feet).
No trip to the region is complete with a journey aboard the Jungfraujoch cog railway, a unique way to get around these breathtakingly beautiful Alpine regions.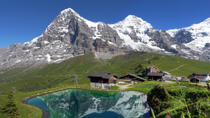 52 Reviews
Venture from Lucerne through the Swiss Alps to the highest point in Europe! On this unforgettable day trip with a multi-lingual guide, travel by coach through ... Read more
Location: Lucerne, Switzerland
Duration: 9 hours 30 minutes (approx.)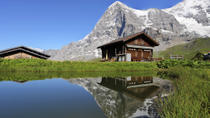 6 Reviews
Spend a day in the breathtaking Alps on this day trip from Lucerne to the stunning UNESCO World Heritage-listed region of Jungfraujoch. Travel by coach through ... Read more
Location: Lucerne, Switzerland
Duration: 9 hours 30 minutes (approx.)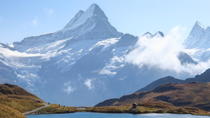 1 Review
This 2-day Alpine adventure takes you from Lucerne through Switzerland's majestic Jungfrau region to Jungfraujoch, the Top of Europe. After a narrated coach ... Read more
Location: Lucerne, Switzerland
Duration: 2 days (approx.)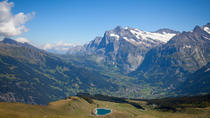 6 Reviews
Enjoy a day full of fresh mountain air and unforgettable Alpine scenery on this mostly independent day trip from Lucerne. Travel through the Bernese Oberland ... Read more
Location: Lucerne, Switzerland
Duration: 10 hours (approx.)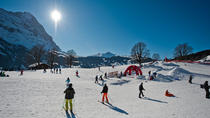 Master your turns on the slopes of the Bernese Oberland on this 10-hour Swiss ski experience from Lucerne. Head into the Bernese Oberland's Jungfrau region, ... Read more
Location: Lucerne, Switzerland
Duration: 10 hours (approx.)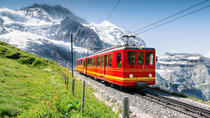 515 Reviews
Travel to the top of Europe and admire the soaring peaks of the Swiss Alps on this 9.5-hour Jungfraujoch day trip from Lucerne. Take a scenic drive through ... Read more
Location: Lucerne, Switzerland
Duration: 9 hours 30 minutes (approx.)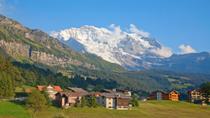 16 Reviews
For the best Alpine views in Switzerland, don't miss the opportunity to take a day trip from Lucerne to ride the rack railway for magnificent panoramic vistas ... Read more
Location: Lucerne, Switzerland
Duration: 9 hours 30 minutes (approx.)