258 Reviews
Address:

Valley of the Kings, Egypt

Hours:

Open daily. Summer: 6am - 5pm, Winter: 6am - 4pm

Admission:

55 L.E.
Valley of the Kings Tours
The harsh, lunar landscape of the Valley of the Kings is the resting place of numerous New Kingdom pharaohs, whose remains were interred in tombs burrowed into rock. The 60-odd tombs which have been discovered (which may represent only half of the total tombs in the area) are identified by number rather than the name of their original inhabitant, and a handful of tombs are closed at any one time for restoration. Nonetheless there is more than enough to see, and it is better to pick out a representative sample rather than try to see every tomb.
Grave-robbers and museums have nabbed the items which were supposed to accompany rulers into the afterlife, but you can still see the work of some of the finest artisans of the ancient world, who glorified pharaohs in frescoes and wall reliefs. Graffiti shows that this extraordinary ensemble of antiquities was already a tourist attraction for the ancient Greeks and Romans.

Practical Info
The Valley of the Kings is beyond the West Bank of the Nile, behind the Temple of Hatshepsut. Taxis can drop you at the ticket office; from there it's a short tram ride to the first tomb.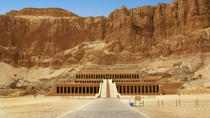 120 Reviews
Tour the most famous sites on Luxor's West Bank in the company of an expert private guide. You'll step back into Egypt's ancient history at the Valley of the ... Read more
Location: Luxor, Egypt
Duration: 4 hours (approx.)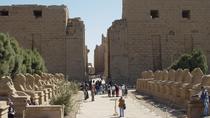 1 Review
Travel to Luxor from Cairo in classic style, by deluxe sleeper train, on this 2-night, 1-day private trip that covers the highlights of the ancient city of ... Read more
Location: Cairo, Egypt
Duration: 2 days (approx.)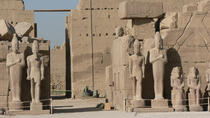 1 Review
Enjoy 8 hours covering the West and East bank of Luxor and see most of the tourist attractions in Luxor characterized by its ancient history. Visit the Valley ... Read more
Location: Luxor, Egypt
Duration: 8 hours (approx.)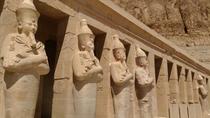 Discover the West bank of Luxor, Valley of King, Colossi of Memnon and Hatshepsut Temple.
Location: Luxor, Egypt
Duration: 5 hours (approx.)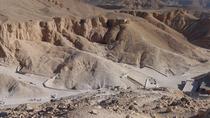 1 Review
Private Day trip in Luxor West bank with Sightseeing, Lunch and transfers Included. Best Luxor things to do and see the day tour to West Bank of Luxor ... Read more
Location: Luxor, Egypt
Duration: Flexible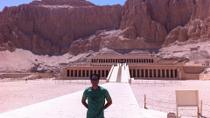 Visit the West Bank where you will visit the Valley Of The Kings, the Temple of Queen Hatshepsut and The Colossi of Memnon.
Location: Luxor, Egypt
Duration: 5 hours (approx.)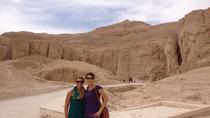 3 Reviews
Private guided day trip to see the ancient West Bank monuments in Luxor. Highlights include Valley of the Kings and the infamous Necropolis of Thebes, the Tomb ... Read more
Location: Luxor, Egypt
Duration: 4 hours (approx.)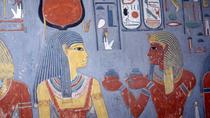 Explore the Valley of the Kings and the Valley of the Queens, they most famous sites of Luxor west bank, on a private guided tour, visit 3 tombs in the Valley ... Read more
Location: Luxor, Egypt
Duration: 7 hours (approx.)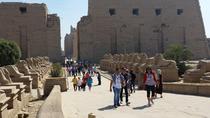 2 Reviews
Explore in style the oldest capital of the ancient world. Marvel at the avenue of the sphinx before entering Karnak Temple, visit The Valley of the Kings 3 ... Read more
Location: Hurghada, Egypt
Duration: 14 hours (approx.)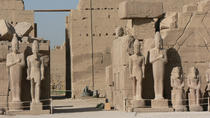 Visit Luxor that is known as the biggest open air museum around the world because it's famous to see the most interesting historical places of the Pharaohs ... Read more
Location: Hurghada, Egypt
Duration: 17 hours (approx.)