Luxor for Cruise Visitors
By Viator, October 2013
No reviews, be the first!
Luxor, Egypt – Luxor for Cruise Visitors (recommendation)

Home to many of ancient Egypt's biggest and most famous monuments, Luxor is widely considered the country's capital of cultural tourism. Built around the 4000-year-old site of Thebes, ancient capital of the New Kingdom, the concentration of monuments in Luxor is truly astounding and makes for an excellent one- or two-day shore excursion for cruise visitors from the Red Sea coast.

Known as the world's largest open-air museum, there are so many temples and monuments worth visiting in Luxor that you stand the risk of being 'templed out'. Highlights include The Valley of the Kings, where the ancient pharoahs were buried along with their riches (it was here that Tutankhamun's tomb was discovered in the 1920s); The Valley of the Queens, where the queens and their children were interred; Luxor Temple, built by the New Kingdom Pharaoh Amenophis III; the enormous Temple Complex of Karnak, the most important place of worship in ancient Egypt; the giant Colossi of Memnon; and the Mummification Museum. Most shore excursions will include at least the Luxor Temple, Karnak and the Valley of the Kings, and visiting all three will easily fill up an entire day.

The cruise port closest to Luxor is in Safaga, on Egypt's Red Sea coast. Safaga is not very big on sights or cultural attractions, but it is a popular place to surf and scuba dive. For most cruise visitors, however, Safaga serves simply as the gateway to Luxor.

The ride from Safaga to Luxor takes about 3.5 hours each way. Given that it's such a long ride (7 hours return), most shore excursions offer an overnight option in Luxor, giving visitors two days to explore the area's generous cultural offerings. If you prefer to go independently, a taxi may run as much as $100 each way and must be arranged in advance.

To enter the Nile Valley you must be part of a police convoy, which means your shore excursion to Luxor will probably leave very early in the day. The first convoy departs at 7am. Be sure to bring your passport!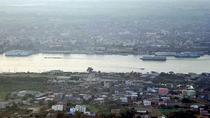 2 Reviews
For ease and comfort, take a smooth transfer from your Luxor hotel to Luxor port for your departure cruise. With a private transfer in air-conditioned comfort, ... Read more
Location: Luxor, Egypt
Duration: Varies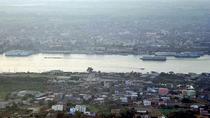 Have you made plans for your cruise ship's arrival in Luxor? How are you getting to your hotel? Look no further, book your Luxor Port Private Arrival Transfer ... Read more
Location: Luxor, Egypt
Duration: Varies