The islands of Macau, located off the coast of Hong Kong in the South China Sea, can only be described as an anomaly. Here, in the middle of Asia, you can find yourself walking through an old Portuguese village or standing amid the colorful lights of a Vegas-style strip of casinos. It's a place where a long colonial history has brought cultural influences together from all corners of the globe, resulting in a truly one of a kind destination.

Until Portuguese colonist arrived in the sixteenth century, Macau was only a tiny outpost of Chinese refugees fleeing from Mongol invaders. The first Portuguese enclave was founded in 1557, and the area soon became an important trade outpost between China and the Western world. Macau remained under Portuguese colonial control until 1999, when it was given back to China as a Special Administrative Region.

During the four centuries of Portuguese colonialism, Macau was influenced not only by the Chinese and Portuguese, but by Indian and African cultures as well -- mostly carried over by Portuguese traders. Today, Macau is about 95 percent ethnically Chinese, but you'll also find Portuguese and Macanese people living here.

One of the realms where Macau's cultural diversity is most evident is in the food. Wander through the Portuguese village of Taipa, and you'll pass Portuguese restaurants where the owners and a majority of the clientele trace their ancestry to Europe. In the maze of streets hidden behind the giant casinos, Chinese restaurants are the norm. Scattered throughout Macau are eateries serving uniquely Macanese menus. Typical Macanese cuisine blends Portuguese, Chinese and African influences to create dishes you'll find nowhere else on earth.

If you step away from the glitz and glam of the "Vegas of the East," you'll notice this same cultural diversity in the landmarks and architecture. The Ruins of the Church of St Paul have become a symbol of Macau and a tribute to its colonial past. Guia Fort, located on Macau's highest point, would blend in seamlessly on the Mediterranean coast. In the middle of the colonial architecture of Taipa sits the Taoist A-Ma Temple, the oldest temple in Macau dating back to the fifteenth century.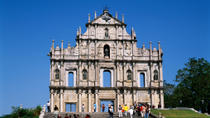 835 Reviews
Complete your visit to Hong Kong with a day trip to Macau, once the oldest European settlement in the Orient. Sit back and relax as you sail across the sea ... Read more
Location: Hong Kong, Hong Kong
Duration: 11 hours (approx.)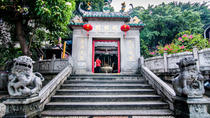 42 Reviews
If you've wondered what's unique about the former Portuguese colony of Macau, take a city sightseeing tour with a knowledgeable local guide. Visit historical ... Read more
Location: Macau, China
Duration: 7 hours (approx.)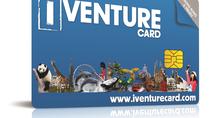 50 Reviews
Visit Hong Kong and Macau's leading attractions with this sightseeing pass that provides admission to 14 of the island's most popular attractions: like Ngong ... Read more
Location: Hong Kong, Hong Kong
Duration: 5 days (approx.)