Cybele's Fountain (Fuente de la Cibeles) Tours
Madrid's most memorable statue is Cybele's Fountain, or Fuente de la Cibeles, depicting the Greek goddess of fertility, Cybele, being pulled by two lions on a chariot. Designed by architect Ventura Rodriguez for King Carlos III in 1782, the white marble monument stands encircled by water in the center of the historic Plaza de Cibeles.

Once providing water to local residents, the fountain is now merely decorative, doubling up as a popular meeting point for locals. Real Madrid's football fans, in particular, have adopted the spot for post-game celebrations. Its job as a water source might be redundant but Cybele's Fountain is still one of the most prominent symbols of Madrid and if you look closely, you'll see the 8-meter-tall goddess not only holds a scepter but also a set of keys – said to be the keys to the city. Perhaps most aesthetically pleasing is the fountain's striking surroundings – a backdrop that includes the 18th century Palacio de Buenavista, the 19th century Palacio de Linares, the grand Bank of Spain and the exquisite Palacio de Comunicaciones (the City Hall).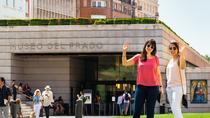 4 Reviews
Don't miss Madrid's world-famous Prado Museum and its surrounding hidden gems known only by the locals! Enjoy a special treatment and skip the entrance lines ... Read more
Location: Madrid, Spain
Duration: 2 hours (approx.)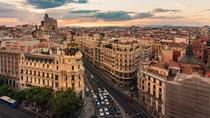 1 Review
Immerse yourself in Madrid's story and discover Spain's capital with a local. Get to know the history, admire the must-see highlights and uncover its amazing ... Read more
Location: Madrid, Spain
Duration: 3 hours 30 minutes (approx.)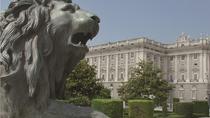 9 Reviews
Embark on a sightseeing bus tour of Madrid and discover the most important buildings, avenues and squares.
Location: Madrid, Spain
Duration: Flexible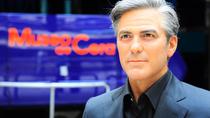 Take a 2 1/2 hour sightseeing bus tour of Madrid and discover the most important buildings, avenues and squares, ending with an entrance to the Wax Museum. You ... Read more
Location: Madrid, Spain
Duration: Flexible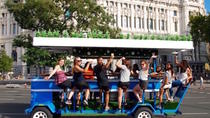 Tour around Madrid in the most original and fun way. Our Beer Bike is a multi-tandem bike for up to 18 people with a built in beer tap with which you'll be ... Read more
Location: Madrid, Spain
Duration: 45 minutes (approx.)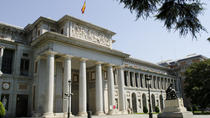 11 Reviews
Enjoy a 2 1/2 hour sightseeing bus tour of Madrid and discover the most important buildings, avenues and squares, ending with a skip the line ticket to get ... Read more
Location: Madrid, Spain
Duration: 3 hours (approx.)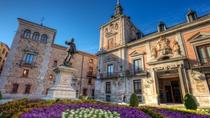 6 Reviews
Take a 2 1/2 hour sightseeing bus tour of Madrid and discover the most important buildings, avenues and squares, ending with an entrance to the Wax Museum. You ... Read more
Location: Madrid, Spain
Duration: Flexible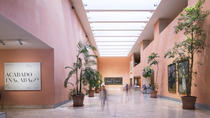 3 Reviews
Come and discover with us the Madrid Highlights by bus, from the old Habsburg and Bourbons quarters to the present modern city. Get the perfect match for ... Read more
Location: Madrid, Spain
Duration: Flexible
1 Review
Majestic Madrid  Tour STARTS EVERYDAY AT  in  Plaza Isabel II, Exit of the Ópera metro station  Madrid. Looks your guides with YELLOW SHIRT AND ... Read more
Location: Madrid, Spain
Duration: 2 hours (approx.)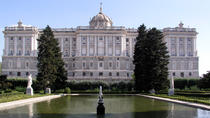 Take this opportunity to enjoy a great Madrid experience during this 4 hour private tour of the city with your own private guide and private luxury vehicle ... Read more
Location: Madrid, Spain
Duration: 4 hours (approx.)