Puerta del Sol
As the central hub of Madrid, the Puerta del Sol makes a popular starting point for sightseeing tours of the city, with a vast number of hotels, hostels and tourist apartments lying on or near the plaza. The famous public square, laid out in its current form back in the 1850s, was once the site of the city's gates, whose sun emblem gave the area its name – Puerta del Sol translates to 'the Gate of the Sun.'

Not only is the square a key navigational landmark but it's also home to a number of iconic sights. The 18th century Real Casa de Correos is best known for its monumental clock tower – the city's principal timekeeper and the centerpiece of the city's lively New Year's Eve celebrations – and by its entrance lies the famous Kilometer Zero stone, the official starting point for Spain's 6 National Roads, laid out in 1950. Take a moment by the legendary stone to ponder the square's turbulent history - the 1766 Esquilache Mutiny, the 1808 resistance against Napoleon's troops and the 1812 coronation of Fernando VII all took place on this very spot. A number of prized statues also overlook the square, most notably the 'El Oso y El Madroño' (the Bear and the Strawberry Tree), a bronze work by sculptor Antonio Navarro Santa Fe that is known as the official symbol of the city.

Despite its historic roots, Puerta del Sol and its surrounding streets are one of the most modern and liveliest areas of the city, with bars, restaurants and shops crammed in among the period architecture. With so many of the city's principal attractions within walking distance, it's the perfect location for a mid-sightseeing coffee break.
2 Reviews
Enjoy on this combined 4-hour walking tour where you can taste different tapas and walk through the history of Madrid, its centuries-old quaint streets. You'll ... Read more
Location: Madrid, Spain
Duration: 4 hours (approx.)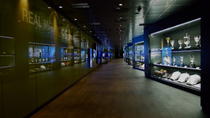 1 Review
Ride to and from Santiago Bernabeu Stadium – home to Real Madrid football club – by Segway, and visit the stadium and its museum at leisure. On a ... Read more
Location: Madrid, Spain
Duration: 3 hours (approx.)
Discover Madrid on a smooth, self-balancing Segway during a 2- or 3-hour tour. The 2-hour Madrid Segway Tour will take you to the city center which has been ... Read more
Location: Madrid, Spain
Duration: 2 hours (approx.)
3 Reviews
Visit the fascinating city of Madrid at night with its beautiful lights on this guided tour where you can enjoy a different way to appreciate the city!
Location: Madrid, Spain
Duration: Flexible
1 Review
Enjoy the highly popular Retiro Park on this 1.5-hour Segway Tour. Start with 2-3 min training on the segway, you'll visit one of the most beautiful parks in ... Read more
Location: Madrid, Spain
Duration: 90 minutes (approx.)
Enjoy a delicious variety of Spanish hand-crafted beers, made with the same passion applied to our worldwide famous wines. This unique beer-tour thoughtfully ... Read more
Location: Madrid, Spain
Duration: 3 hours (approx.)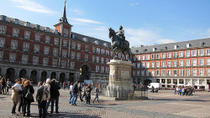 2 Reviews
Imagine taking a crash course on the history of Madrid, the Spanish capital and one of Europe's most vibrant cities. The "professor" is really fun and ... Read more
Location: Madrid, Spain
Duration: 3 hours (approx.)
This 3-hour Segway Tour will take you to Madrid's central district, which is the capital's historical and cultural hotspot (see two-hour tour). Visit the ... Read more
Location: Madrid, Spain
Duration: 3 hours (approx.)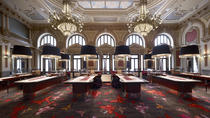 1 Review
Combine at a glamorous night at the casino with an evening tour of Madrid's top sights. Hop aboard an open-top, double-decker bus to enjoy unobstructed views ... Read more
Location: Madrid, Spain
Duration: 4 hours (approx.)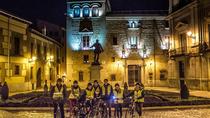 Enjoy on this unique 2-hour bike tour that starts after sunset when the lights go on and Madrid shows its most romantic, charming and wildest side. If you like ... Read more
Location: Madrid, Spain
Duration: 2 hours (approx.)