Walls of Avila
A popular day trip from Madrid, the ancient Walls of Avila are the remnants of the medieval bastion surrounding the provincial capital of Avila. The UNESCO World Heritage-listed walls are renowned as one of Europe's finest examples of a medieval ...
Tours & Tickets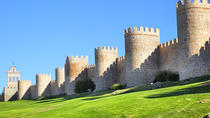 19 Reviews
Discover two of Spain's best-preserved medieval cities on this day trip to Avila and Salamanca from Madrid. Traveling by air-conditioned vehicle with an ... Read more
Location: Madrid, Spain
Duration: 10 hours (approx.)
Go back in time and let yourself be amazed by the Walls of Ávila and the aqueduct of Segovia. Two magical and full of history cities.
Location: Madrid, Spain
Duration: 9 hours (approx.)
7 Reviews
Take a tour from Madrid and discover these two unique cities with outstanding monuments roman as the Aqueduct, gothic, etc which brings you a full vision of ... Read more
Location: Ávila‎, Spain
Duration: 9 hours (approx.)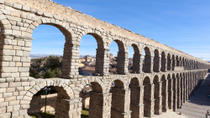 1317 Reviews
Soak up Spain's fascinating history and legendary culture on an Avila and Segovia day trip from Madrid. Explore the walled city of Avila, Spain's ... Read more
Location: Madrid, Spain
Duration: 9 hours (approx.)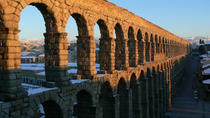 22 Reviews
Unravel centuries of history visiting two of Spain's oldest cities, where just by witnessing the majestic and well preserved Walls of Avila, and the monumental ... Read more
Location: Madrid, Spain
Duration: 9 hours (approx.)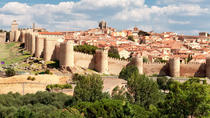 1 Review
Dive into the History of Spain, with this unique cultural and gastronomic tour. Enjoy a walking tour in the narrow streets of Avila, that, besides, is the ... Read more
Location: Madrid, Spain
Duration: 9 hours (approx.)