Madrid may not be the birthplace of flamenco (that title belongs to the south), but as Spain's capital it often attracts the best talent, and therefore the most impressive shows. Here are some of the top spots in the city to witness some of the finest flamenco around.

Cardamomo

Open since 1994, Cardamomo puts on perhaps one of the most authentic flamenco shows in the city, and in a relatively intimate venue. Not only does their show typically feature a wide range of artists – from old talents to rising stars – but its audience tends to be well versed in flamenco too.

Casa Patas

Another option for especially evocative flamenco is at Casa Patas. Open since 1985, this tablao is located in the gritty Lavapies neighborhood, and offers up a carefully selected lineup each week. Add to that an extra-rustic and intimate setting, and you'll find that there's not a bad seat in the house.

Las Carboneras

Its location may be touristy, but Las Carboneras' show is decidedly authentic. This small venue, tucked away on a side street near Plaza Mayor and Mercado de San Miguel, features a show of improvisational dance that gives it an ultra-soulful flare.

Corral de la Morería

Corral de la Morería is undoubtedly the most prestigious flamenco destination in the city, attracting prestigious dancers and often an even more prestigious crowd (with pasts guests ranging from George Bush to Pablo Picasso and Nicole Kidman, just to name a few). While the venue is rather large, the traditional décor provides a cozy and old school vibe.

All of these shows offer two different tickets: one that includes dinner and the show, and the other which just includes a drink and the show. That said, it is highly advisable to forgo the often-pricey (and mediocre) meal, and instead just opt for the drink-and-show combo (you can easily find better food at a cheaper price elsewhere).
132 Reviews
Feel the feverish heat of Spain's traditional dance with a flamenco show at one of the country's most prestigious 'tablaos' (flamenco venues). Choose the show ... Read more
Location: Madrid, Spain
Duration: From 70 minutes to 2.5 hours (depending on option selected)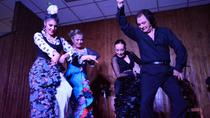 7 Reviews
Experience the unique Flamenco show in the heart of Madrid's most flamenco-famous neighbourhood. Go where the locals go to observe this incredible art up ... Read more
Location: Madrid, Spain
Duration: 3 hours (approx.)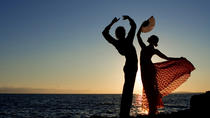 163 Reviews
Feel the passion and heat of Spain's traditional dance at the legendary Cafe de Chinitas flamenco show. Be swept up in the rhythm as an internationally ... Read more
Location: Madrid, Spain
Duration: 4 hours (approx.)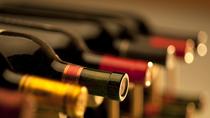 1 Review
Discover why Spain has become synonymous with wine, tapas and flamenco. Through this master wine tasting class, you'll indulge in a variety of wines, sample an ... Read more
Location: Madrid, Spain
Duration: 4 hours (approx.)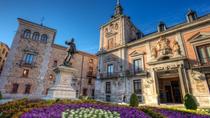 Delve into centuries of Madrid's history during a guided walking tour of the Spanish capital city, followed by an evening flamenco performance. Spend two hours ... Read more
Location: Madrid, Spain
Duration: 3 hours 30 minutes (approx.)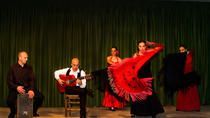 1 Review
Enjoy a night at one of Madrid's authentic flamenco joints and enjoy an evening sightseeing tour by bus, too. Start the evening with a tour by open-top, ... Read more
Location: Madrid, Spain
Duration: 4 hours (approx.)