The electrifying capital of Spain, Madrid is one of the world's most vibrant and exciting cities. The nightlife in Madrid is like nowhere else – the night starts around 2am and drinking, dancing and flirting will keep you up until dawn. Go for an evening pinot noir, martini or beer with tapas at a local bar, enjoy a late dinner around 10, then check out the clubs and tablaos (flamenco bars or restaurants) for everything from Flamenco to Dancehall, Goth to Minimal. Join the locals anytime until 6 or 7am for chocolate con churros.
Madrilenos make it a daily practice to take time to enjoy life, get ready for the extravaganza at the Hard Rock Cafe Madrid! Special discounts are offered at many restaurants and nightclubs with the Madrid Card,  or Cultura Card. 

Flamenco combines song and an impassioned style of dance, originally from Spain's Andalusian region. Feel the heat at legendary Torres Bermejas, where some of the greatest names in flamenco have performed. The club features a unique decor, reproducing the grandeur of the Alhambra in Granada. Enjoy Andalucian gazpacho, paella, flan and cava (Spanish champagne), sherry, wine or sangria with the show. Or take a dance with the orchestra before the show begins at historic Florida Park,  in Madrid's loveliest gardens, Parque del Buen Retiro. Visit Candela, Clan or Cardamomo, near the Madrid Flea Market for late night music and dance.
Local tip: Enjoy a vermut at Mercado de San Miguel for the real taste of Madrid!
Explore Gay Madrid, and stylish Chueca neighbourhood, Plaza Mazor and Cava Baja for traditional Castilian restaurants & modern wine bars, upmarket Castellana (around Paseo de Castellana and Paseo del Prado), Santa Ana for tapas bars and "cervecerías", Malasaña, Huertas, and Alonso Martinez areas. Take a seat on the terraza, order a "copa" – long drink with ice (gin & tonic, whiskey & coke, rum & lemon, vodka & orange) - and be part of the all night parade!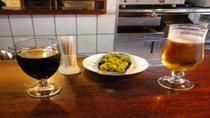 605 Reviews
Sample Spanish nightlife and Madrid's tasty tapas on an evening walking tour that will tantalize your taste buds! Led by an entertaining foodie guide, this ... Read more
Location: Madrid, Spain
Duration: 4 hours (approx.)
7 Reviews
Torres Bermejas, opened in 1960, is unique for its stunning room that reproduces inside the Bermejas towers of the Alhambra in Granada, with walls with Arabic ... Read more
Location: Madrid, Spain
Duration: 80 minutes (approx.)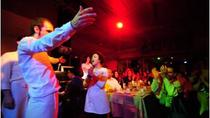 27 Reviews
Enjoy a night of opera music and fine food at La Castafiore restaurant in Madrid! Popular for its opera-singing waiting staff, the traditional restaurant has ... Read more
Location: Madrid, Spain
Duration: Varies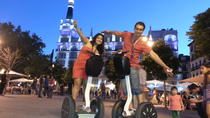 14 Reviews
See the magic of Madrid by night on a fun, 1-hour Segway tour! On a self-balancing, electric Segway, follow an expert guide around the historical neighborhood ... Read more
Location: Madrid, Spain
Duration: 60 minutes (approx.)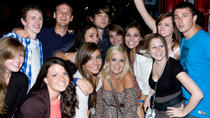 8 Reviews
Make the most of Madrid's legendary nightlife on this 4-hour bar crawl. With a local guide, visit some of the city's hottest spots and discover what life is ... Read more
Location: Madrid, Spain
Duration: 4 hours (approx.)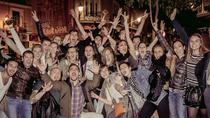 1 Review
Enjoy the Pub Crawl Clubbers Tour in Madrid. It is a daily guided bar tour where you can meet students, locals and tourists in Madrid every night and get ... Read more
Location: Madrid, Spain
Duration: 6 hours (approx.)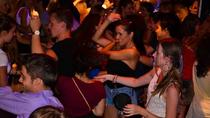 4 Reviews
Enjoy one of Madrid's most popular international gatherings! Learn to dance Salsa, Bachata and Merengue among young international people from around the world.
Location: Madrid, Spain
Duration: 2 hours (approx.)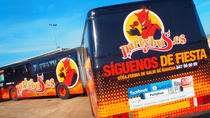 1 Review
Come along to the best party in Madrid, a bus with a 4000-watt sound system and the best party atmosphere in the city. Visit Madrid's best nightlife ... Read more
Location: Madrid, Spain
Duration: 6 hours (approx.)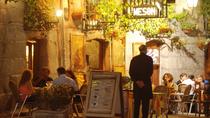 3 Reviews
Madrid has such a vivid night life that it can rival with the famous City of New York, that claims to never sleep. On weekends and holiday you will be ... Read more
Location: Madrid, Spain
Duration: 4 hours (approx.)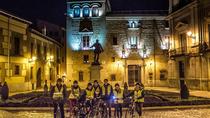 Enjoy on this unique 2-hour bike tour that starts after sunset when the lights go on and Madrid shows its most romantic, charming and wildest side. If you like ... Read more
Location: Madrid, Spain
Duration: 2 hours (approx.)