The Spanish capital, Madrid, is a sensational city for nightlife lovers, gourmets, art lovers, and football fans alike. Take a Madrid tour, or jump on the hop-on hop-off bus to get a feel for the city.  
Day 1: Art & Culture
Spain's most magnificent art museum, El Museo del Prado, features a rich collection of Velázquez, Goya, and El Greco, and covers everything from Bosch to Botticelli. Madrid City sightseeing tours and city passes include free entry to the Prado. The Centro de Arte Reina Sofia contains fantastic cubist works, Miró, Dali, and Kandinsky, and Pablo Picasso's masterpiece Guernica. The Museo Thyssen-Bornemisza collection includes Van Gogh, Renoir, Cezanne, Matisse, and pop art.
Marvel at the splendor of grand Palacio Real (Royal Palace), with lush gardens on all sides. In the evening you'll be ready to indulge in the essentials of Spain: tapas, wine, and flamenco.
Day 2: Football, Bullfights, and Nightlife
Stroll in the former Royal Park El Retiro, and football fans take a pilgrimage to Santiago Bernabeu Real Madrid stadium. Bullfighting takes place at the grand Plaza de Toros Monumental de Las Ventas  on Sunday evenings. La Casa Botín is the oldest restaurant on earth, and its cochinillo (suckling pig) is legendary. The nightlife in Madrid is like nowhere else – the vibe starts around 2am and keeps going until dawn. 
Day 3: Day Trips from Madrid
Madrid is an excellent base for day trips to discover the rich history of this beautiful Spanish region. El Escorial  is arguably Spain's most impressive royal site, travel through the legendary country of Don Quixote to the medieval city of Cordoba. Built on the banks of the Guadalquivir River the Andalusian capital, Seville bursts with joy and activity. Granada has a distinctly Arab influence with the amazing architecture of the Alhambra. Once the Spanish capital, Toledo is filled with amazing medieval architecture and Museo El Greco, widely considered to be the finest Spanish artist of all time. The Roman-built aqueduct is Segovia's most iconic image, while the Alcazar, a beautiful 11th-century medieval fort, is lavishly decorated inside with incredible views from the top of the tower.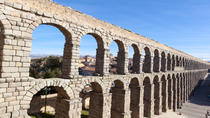 1461 Reviews
Soak up Spain's fascinating history and legendary culture on an Avila and Segovia day trip from Madrid. Explore the walled city of Avila, Spain's ... Read more
Location: Madrid, Spain
Duration: 9 hours (approx.)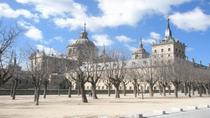 507 Reviews
Experience the grandeur of Spain on a guided half-day visit to El Escorial monastery and the Valley of the Fallen monument from Madrid. Discover why the ... Read more
Location: Madrid, Spain
Duration: 5 hours (approx.)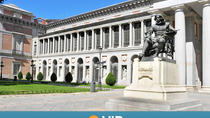 163 Reviews
Hit the Prado Museum before the doors open to the public on this 4-hour Madrid tour — a Viator VIP available nowhere else. Only available through Viator, the ... Read more
Location: Madrid, Spain
Duration: 4 hours (approx.)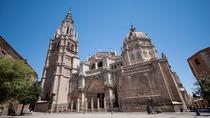 1495 Reviews
Travel from Madrid to Toledo, a national monument to Spain's art and history, and discover a treasure trove of El Greco artworks. Experience Toledo's past on a ... Read more
Location: Madrid, Spain
Duration: Flexible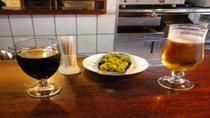 701 Reviews
Sample Spanish nightlife and Madrid's tasty tapas on an evening walking tour that will tantalize your taste buds! Led by an entertaining foodie guide, this ... Read more
Location: Madrid, Spain
Duration: 4 hours (approx.)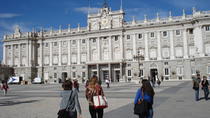 259 Reviews
Marvel at the historic sights of Madrid on this city sightseeing and Royal Palace tour. Learn the story of Madrid through its buildings as you travel from ... Read more
Location: Madrid, Spain
Duration: 4 hours (approx.)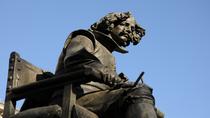 294 Reviews
Explore Madrid's Prado Museum with an art expert guide after skipping the long entrance lines with your priority-access ticket! As Spain's national museum, the ... Read more
Location: Madrid, Spain
Duration: 90 minutes (approx.)
91 Reviews
Pay less and get more on this Madrid Super Saver tour, which combines a visit to El Escorial Monastery with a half-day tour of Toledo. Spend the morning at El ... Read more
Location: Madrid, Spain
Duration: 10 hours (approx.)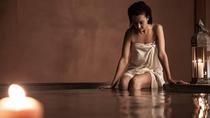 77 Reviews
Seek serenity at Madrid's Arabian baths, Hamman Al Ándalus, and spend your time relaxing body, soul and mind! The zen-like oasis with candle-lit walkways ... Read more
Location: Madrid, Spain
Duration: 90 minutes (approx.)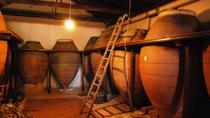 110 Reviews
Visit 3 wineries and taste more than 10 wines in Madrid Wine Region (D.O Vinos de Madrid). Escape the metropolitan mayhem of Madrid in favor of the verdant ... Read more
Location: Madrid, Spain
Duration: 6 hours (approx.)