Made up of the city's three leading art museums—the Prado Museum, the Reina-Sofia Museum, and the Thyssen-Bornemisza Museum—Madrid's Golden Triangle ranks among the world's most important museum complexes. Here's what you need to know to plan your visit.
Prado Museum (Museo del Prado)
With its expansive collection of 12th- to 19th-century European art, the Prado Museum also includes numerous paintings and sculptures from the Spanish Royal Collection, the most famous being Las Meninas by Diego Velazquez. Take a dedicated tour of the museum or visit on a walking art tour of Madrid.
Reina Sofia Museum (Museo Nacional Centro de Arte Reina Sofia)
The nearby Reina-Sofia Museum is devoted to modern art and home to classic works including Pablo Picasso's Guernica, more than 20 Dali paintings, and an entire room dedicated to Joan Miro's works. Art lovers can choose a guided small-group tour of the museum's collection or a private tour with skip-the-line access.
Thyssen-Bornemisza Museum
The Thyssen-Bornemisza Museum contains one of the world's most important personal art collections, featuring more than 1,000 pieces amassed by Heinrich Thyssen-Bornemisza and his son Hans Heinrich. Works span the 13th to the late 20th centuries, including classics by Van Dyck, Rubens, Rembrandt, Titian, Picasso, O'Keeffe, and Kandinsky, to name just a few. Enhance your visit with a private guided tour (with skip-the-line access to beat the crowds), or visit on a Golden Triangle of Art walking tour.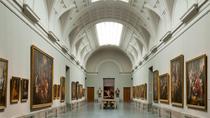 5 Reviews
Make the most of your time in Madrid with a 7-hour tour to the best art museums Spain has to offer: Prado Museum, Reina Sofia Museum, and the Thyssen Museum, ... Read more
Location: Madrid, Spain
Duration: 7 hours (approx.)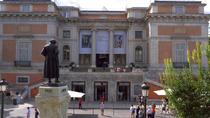 2 Reviews
The Prado Museum is one of the most important museums in the world, containing a collection of over 8000 works of the best Spanish and international artists ... Read more
Location: Madrid, Spain
Duration: 2 hours (approx.)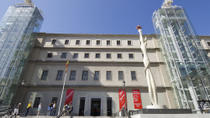 1 Review
Beat the entrance lines and delve deep into Spain's art history on this 1.5-hour private tour of Madrid's Reina Sofía Museum. The lines to ... Read more
Location: Madrid, Spain
Duration: 90 minutes (approx.)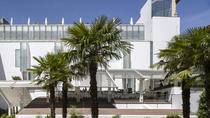 1 Review
The Thyssen-Bornemisza Museum sits close to two of Madrid's other famous museums to form part of the city's 'Golden Triangle' of galleries. As home to one of ... Read more
Location: Madrid, Spain
Duration: 90 minutes (approx.)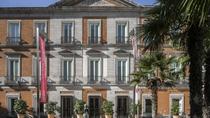 1 Review
Enjoy this 4-hour private tour of two of the most important museums in Madrid: the Thyssen-Bornemisza and Reina Sofía Museums, where you will get ... Read more
Location: Madrid, Spain
Duration: 4 hours (approx.)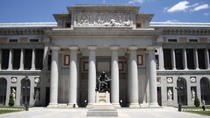 1 Review
Enjoy a 3-hour tour with a private guide to your chosen Madrid museum from the following list: Prado Museum, Thyssen-Bornemisza or the Reina Sofía ... Read more
Location: Madrid, Spain
Duration: 3 hours (approx.)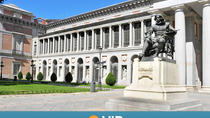 150 Reviews
Hit the Prado Museum before the doors open to the public on this 4-hour Madrid tour — a Viator VIP available nowhere else. Only available through Viator, the ... Read more
Location: Madrid, Spain
Duration: 4 hours (approx.)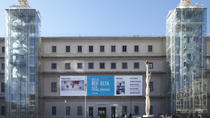 12 Reviews
While you are in Madrid, don't miss the chance to visit Spain's national museum, Reina Sofia. On a 1.5-hour guided tour led by an art historian, explore the ... Read more
Location: Madrid, Spain
Duration: 75 minutes (approx.)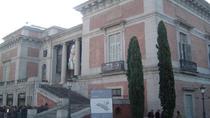 8 Reviews
The Prado National Museum (Museo Nacional del Prado) dates back almost 200 years has been described as a museum of painters not of paintings. The museum ... Read more
Location: Madrid, Spain
Duration: Flexible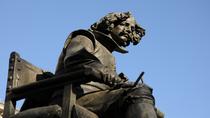 288 Reviews
Explore Madrid's Prado Museum with an art expert guide after skipping the long entrance lines with your priority-access ticket! As Spain's national museum, the ... Read more
Location: Madrid, Spain
Duration: 90 minutes (approx.)