One needn't go very far away from Malaga to land in a new country altogether. So what's the closest international option? Gibraltar, the British territory set atop a giant rock monolith once believed to be the edge of the ancient world by Greeks and Romans. 
Though hardly the end of earth, this southernmost tip of Iberia offers travelers the chance to encounter a completely different culture and country without having to venture far from southern Spain. With that in mind, here are few ways to experience Gibraltar from the coastal Andalusian city of Malaga. 
Day Trip by Land
Under two hours away by land from Malaga, Gibraltar is a no-brainer day-trip destination. Get there via a comfortable, air-conditioned coach that will whisk you off to experience a little taste of Britain. Once there, you'll visit Gibraltar's top attractions, including St. Michael's Cave, a natural grotto often used for events and concerts. Then of course there's the high point – literally – of this little land: the almost 1,400-foot-tall Rock of Gibraltar itself, where you can get up close and personal with the local population of monkeys. A day trip to Gibraltar may also include free time in town, where you can shop for tax-free British specialties on Main Street, or simply stop for lunch.
Day Trip by Water
Add a little adventure to your Gibraltar getaway by passing up conventional bus transport, and instead get there over water. On your journey by small boat – make that: dolphin cruise – you'll spy pods of dolphins, ranging from common, to bottlenose and striped. Then, with your 1.5-hour sea voyage behind you, you'll take to dry land again, but this time by setting foot on proper British territory. With free time in Gibraltar, you can sightsee, grab something to eat or shop until your heart's content. Finally, finish the excursion with a tranquil bus-ride back to Spain and your home base in Malaga.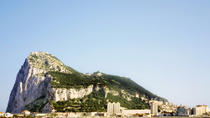 279 Reviews
On this day trip from Malaga, travel across the border from Spain to Gibraltar, a British territory most famous for its Rock of Gibraltar. See top Gibraltar ... Read more
Location: Malaga, Spain
Duration: 12 hours (approx.)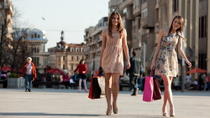 2 Reviews
Leave Malaga and travel along the Mediterranean coastal roads to shop 'till you drop in Gibraltar. After hearing about the city from an onboard guide, explore ... Read more
Location: Malaga, Spain
Duration: 12 hours (approx.)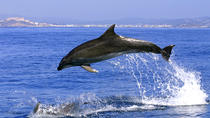 Discover the scenic highlights of Gibraltar on this full-day trip from Costa del Sol (departures from Malaga, Torremolinos, Fuengirola, Marbella and Estepona). ... Read more
Location: Málaga, Spain
Duration: 11 hours (approx.)