Most visitors make their way to Sabah and Sarawak with one goal in mind: encountering the beauty of nature and variety of wildlife in the states' national parks. The best parks in Sarawak are conveniently located close to the capital, Kuching, while Sabah's number one attraction for trekkers is Kinabalu National Park.

Off the coast close to KK in Sabah, Tunku Abdul Rahman National Park is made up of five idyllic islands with palm-fringed beaches, tropical snorkeling and wildlife including bearded pigs and macaques. You can easily get to the islands from KK by boats departing the ferry terminal.

Also in Sabah, Pulau Tiga National Park includes two volcanic islands an hour south-west of KK; the third island in the group has been virtually washed away, a compelling example of climate change. The main island, Pulau Tiga, had star billing in TV show Survivor though its bubbling mud is usually overlooked in favor of its good beaches, walking trails and great snorkeling year round. Tiga's smaller neighbor is best left to its original inhabitants, poisonous sea snakes. Tours and boats head to Tiga from Kuala Penyu or KK.

Saltwater crocodiles live in Similajau National Park, on the coast an hour north of Bintulu in Sarawak. There's coastal rainforest to hike through, beaches for lazing away the day, a huge variety of birdlife, and several turtle nesting spots along the coast.

Jungle waterfalls and rainforest scenery feature at Kubah National Park, threaded by hiking trails and rivers. The park is only half an hour west of Kuching, and a rewarding location if you're into orchids, walking and panoramic lookouts.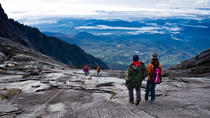 168 Reviews
Trek across Kinabalu Park for a magnificent view of the UNESCO World Heritage-listed Mt Kinabalu. With an area covering 754 square kilometers, Kinabalu Park ... Read more
Location: Kota Kinabalu, Sabah
Duration: 8 hours (approx.)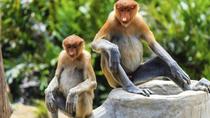 153 Reviews
Bako National Park is an ideal day trip for nature lovers and eco-minded adventurers! Bako National Park known for its extraordinary variety and contrast in ... Read more
Location: Kuching, Sarawak
Duration: 6 hours 30 minutes (approx.)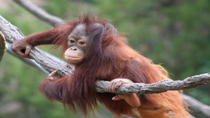 14 Reviews
If you want to see an Orangutan, the Matang Wildlife Center is one of the best place to see these cuddly animals.
Location: Kuching, Sarawak
Duration: 6 hours 30 minutes (approx.)