The sprawling markets and maze of uninspired architecture that make up Managua do little justice its charms, but the chaotic Nicaraguan capital is still ideally situated for exploring the country's highlights. Set on the banks of the vast Lake Managua and flanked by towering volcanoes, lush nature reserves and sweeping lagoons, there's simply no excuse for staying put in the city.
The colonial city of Granada is one of the most popular day trips from Managua, where highlights include the cultural center of Casa de los Tres Mundos, the Convent and Museum of San Francisco and the Parque Central. Founded by the Spanish in 1524, Granada is one of the oldest cities in the New World and remains an important center of Nicaraguan culture and heritage. Combine your trip with a stop at the nearby town of Masaya, home to the breathtaking Masaya Volcano National Park and renowned for its traditional handicrafts, or enjoy a scenic cruise around the islands of Lake Nicaragua, where you might even catch sight of freshwater sharks and sawfish.
Looming over the shores of Lake Nicaragua, the Mombacho Volcano Nature Reserve offers abundant options for hikers, including expansive views from the 4,265-foot volcanic peak. The most thrilling way to take in the views is by zipline, flying between the treetops on over 4,900 feet of zipline cables. Alternatively, the nearby Apoyo Lagoon is a haven for native wildlife, including colorful toucans, hummingbirds, howler monkeys and rare butterflies. The 656-foot deep pool lies in an ancient volcanic crater and makes a scenic spot for kayaking or swimming.
Another easy trip, this time northwest of Managua, Nicaragua's second-largest city Leon is also one of its most picturesque, encompassing two UNESCO World Heritage Sites, Leon Viejo and the Cathedral of Leon and some of the country's most impressive colonial architecture. And once you've tired of exploring the town, you can always swap sightseeing for sandboarding, scrambling to the 1,640-foot summit of the nearby Cerro Negro Volcano and zooming down the black gravel slopes on a sandboard.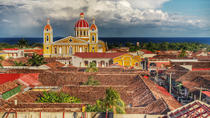 11 Reviews
This complete full-day tour allows you to experience many of the breathtaking Nicaragua stops in one day. You will travel from Managua to several ... Read more
Location: Managua, Nicaragua
Duration: Flexible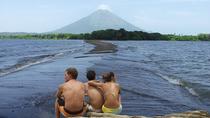 3 Reviews
Explore Ometepe Island, the largest island in Lake Nicaragua, on this full-day guided tour. Drive through lush nature and take a ferry to the island. Visit a ... Read more
Location: Managua, Nicaragua
Duration: 12 hours (approx.)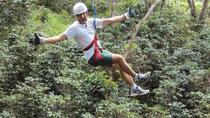 1 Review
Try ziplining on a volcano covered in cloud forest on this 5-hour adventure. Travel from Managua to the majestic, 4,410-foot-tall (1,344-meter) Mombacho ... Read more
Location: Managua, Nicaragua
Duration: 5 hours (approx.)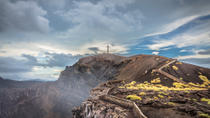 3 Reviews
Volcanoes, folklore and handicrafts aren't an obvious combination, but on this 5-hour guided tour you'll see they go together quite well. First drive to Masaya ... Read more
Location: Managua, Nicaragua
Duration: 5 hours (approx.)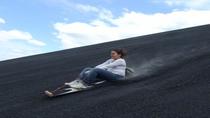 8 Reviews
Enjoy a thrilling sandboard adventure down Cerro Negro Volcano on this day trip from Managua! Hike to the top of Cerro Negro and take in panoramic views of ... Read more
Location: Managua, Nicaragua
Duration: 10 hours (approx.)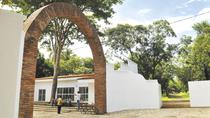 4 Reviews
Enjoy the experience of exploring the ruins of the Ciudad Vieja Leon, the first capital of Nicaragua, founded in 1524 by Spanish captain Francisco Hernandez ... Read more
Location: Managua, Nicaragua
Duration: 7 to 8 hrs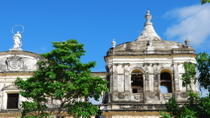 9 Reviews
Visit the colonial city of Leon on this day trip from Managua. Explore two UNESCO World Heritage Sites, Leon Viejo and the Cathedral of Leon, and learn about ... Read more
Location: Managua, Nicaragua
Duration: 8 hours (approx.)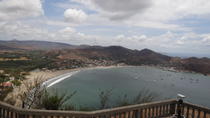 Go to San Juan del Sur beach town in one day and come back to Managua. This trip is perfect to get relaxed at a private beach, get tanned under the sun, lay ... Read more
Location: Managua, Nicaragua
Duration: 1 day (approx.)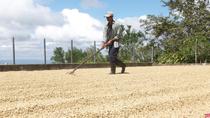 1 Review
Most of us drink coffee every day, but we likely don't put a lot of thought into how the beans are harvested, roasted and packaged for sale. Learn all about ... Read more
Location: Managua, Nicaragua
Duration: 4 hours (approx.)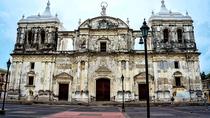 The ruins of Leon Viejo is an archaeological site and park of the original town of Leon founded by the Spanish conquistador Francisco Hernandez de Cordoba. ... Read more
Location: Managua, Nicaragua
Duration: Flexible