Taal Volcano Tours
In the middle of the Philippines' third-largest lake lies Taal Volcano, one of the most active volcanoes in the country. Sitting on the Pacific Ring of Fire, Taal has had 33 eruptions in its history; even the lake it sits on was created by volcanic eruptions more than 500,000 years ago. To get to the volcano, head to the little town of Talisay 2.5 miles (4 km) southeast of Tagaytay, where you can catch a boat. The 30-minute ride across sulfuric Taal Lake will bring you to the shores of Volcano Island from where you can hike or ride a horse to the top of Taal Volcano. Horse rides are popular because of the heat, but if you'd rather hike, there are many routes around the volcano, the most popular being the Spanish Trail, which goes to the very top. From here, enjoy views from the rim of Main Crater Lake to Vulcan Point, the world's largest island that's in a lake on an island in a lake on an island. Yes, you read that right!
If you'd rather take a more peaceful path, try the Kenney Trail; it's shaded by trees for much of the way, though the views aren't quite as spectacular as those on the Spanish Trail. On the island there's a small restaurant and plenty of vendors selling drinks.
Practical Info
Thirty-one miles south of the capital city of Manila, Tagaytay is best reached via regular BSC buses from Giselle's Park Place. Bring plenty of water, a hat for shade and sunblock for your hike or horse ride.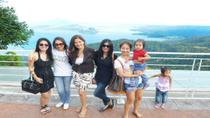 37 Reviews
Travel from Manila to awe-inspiring Tagaytay Ridge for a panoramic view of Taal Lake and Volcano from the Palace in the Sky. Visit San Jose Church, home to the ... Read more
Location: Manila, Philippines
Duration: 8 hours (approx.)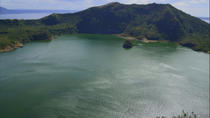 57 Reviews
Enjoy two amazing Manila experiences for the price of one with this Manila Super Saver. With your knowledgeable local guide, tour Tagaytay, where you'll enjoy ... Read more
Location: Manila, Philippines
Duration: 8 hours (approx.)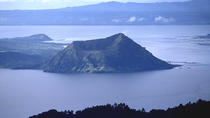 1 Review
Join this private day tour and trek to Taal Volcano in Batangas, Philippines. The tour will be led by a professional English speaking guide, lunch and ... Read more
Location: Manila, Philippines
Duration: 8 hours (approx.)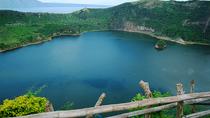 Experience breathtaking views of craters and lakes on this full-day tour with guided horseback riding
Location: Tagaytay, Philippines
Duration: 8 hours (approx.)
Get a magnificent view of an active volcano within a huge caldera, see the country's favorite weekend retreat and visit a historic town that survived the ... Read more
Location: Manila, Philippines
Duration: 1 day (approx.)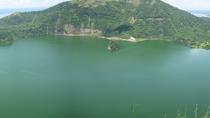 1 Review
A soft adventure tour to Taal Volcano, the country's smallest active volcano, has bewildered trek junkies and hiking enthusiasts with its astonishing beauty. ... Read more
Location: Manila, Philippines
Duration: 1 day (approx.)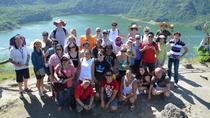 8 Reviews
Trek the Taal Volcano on an 8-hour adventure tour from Manila and see one of the most scenic areas of the Philippines within easy access of the capital. You ... Read more
Location: Manila, Philippines
Duration: 8 hours (approx.)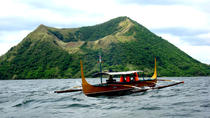 1 Review
Take private trip to discover the Taal Volcano with a knowledgeable local guide! On this full-day tour,  you will see it from afar when weather permitted, ... Read more
Location: Manila, Philippines
Duration: 12 hours (approx.)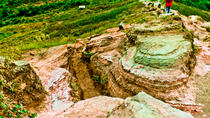 2 Reviews
Join this shared day trip from Manila and explore Taal Volcano together with other travelers around the world. The tour lead by the professional English ... Read more
Location: Manila, Philippines
Duration: 8 hours (approx.)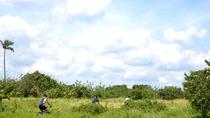 Have a blast mountain biking in one of the most favorite network of trails in Santa Rosa. The Santa Rosa network of trails cater all levels of mountain ... Read more
Location: Makati, Philippines
Duration: 11 hours (approx.)