One of the tough decisions to make while in the Philippine capital is deciding where to grab a decent bite -- not for lack of decent establishments, but by having to narrow them down. For a town that just ten years ago had little appeal in the way of good eats, Manila has taken a positive turn and is well on its way to becoming a dining mecca.

For great native dishes that also go well with a western palate, first and foremost try everything that comes off a Philippine grill. Marinated for days, spiced fish, chicken and pork can be grilled to a variety of specifications. On West Avenue, Grill Talk offers local favorites featuring garlic, pepper and soy sauce marinades (to name a few) that taste and smell wonderful.

If you are not up for barbeque, most local restaurants will have the following favorites. A bit sour, you will be surprised by the sinigang na hipon (sour soup with shrimp), fried lumpia (a variation of fried spring rolls) or a more basic palabok (simple noodles and egg).

There are also a number of local desserts, some purely in fruit form, such as locally grown mangoes, jackfruit, or fermented coconuts, or in a more exotic fashion -- such as buko salad, a mix of coconuts, fruit and delicious sweet cream.

As to not rule out any one restaurant, we recommend perusing the Rockwell neighborhood of Makati and the famous Bonifacio High Street in Metro Manila.

For the adventurous diner, there is one popular food, which, though quite delicious, is a little tough to swallow. Balut is a fertilized duck embryo that is boiled and eaten by sucking it out of the shell. Common street food in the Philippines, locals enjoy the bone-crunching texture and salty interior of this dish as a regular snack.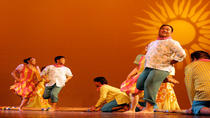 16 Reviews
Enjoy an evening of dance and musical entertainment in Manila, giving you a firsthand look at the interesting traditions and folk culture of the Philippines. ... Read more
Location: Manila, Philippines
Duration: 3 hours (approx.)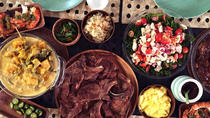 Explore Isi's vegetable garden where you will discover lemongrass and calamansi, a distinctive Filipino citrus fruit that she uses to flavor her food. Pick a ... Read more
Location: Manila, Philippines
Duration: 3 hours (approx.)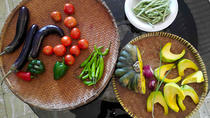 Learn to prepare home-style Filipino dishes with your hosts Greg and Jorge. During your hands-on cooking lesson you will prepare some of their favorite dishes ... Read more
Location: Manila, Philippines
Duration: 3 hours (approx.)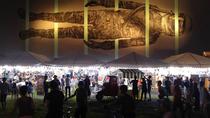 1 Review
While waiting for your flight out to the various island paradises of the Philippines, you might find yourself in the cities of Metro Manila for a night or ... Read more
Location: Manila, Philippines
Duration: 2 hours 30 minutes (approx.)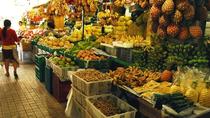 Join this private tour and make your way to one of the largest wet markets in the whole of Metro Manila, located in Quezon City. The Farmer's Market in Cubao ... Read more
Location: Quezon City, Philippines
Duration: 4 hours (approx.)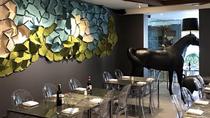 Enjoy an authentic Italian handmade pasta and pizza dough, combined with the authentic Italian recipes, makes our restaurant experience unique. For minimum of ... Read more
Location: Makati, Philippines
Duration: Flexible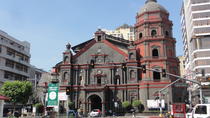 4 Reviews
Join this private tour and make your way around the historic Binondo area in Manila known as the world's oldest Chinatown. Enjoy a day of eating a wide array ... Read more
Location: Manila, Philippines
Duration: 4 hours 30 minutes (approx.)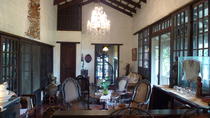 Learn about Filipino culture and heirloom, historical recipes with Giney in her beautiful home over a private, homecooked meal. Giney is a local restauranteur ... Read more
Location: Manila, Philippines
Duration: 2 hours (approx.)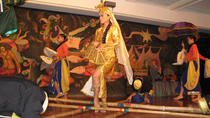 Share your tour with other guest around the world as you experience the Culture of Philippines with servings of special delicacies from every province in the ... Read more
Location: Manila, Philippines
Duration: 3 hours (approx.)