From the bejeweled snake charmers and henna-painted fortune tellers that patrol the central square of Djeena El Fna, to the traditional dancing and rhythmic drumming of the Atlas mountains' Berber tribes, Moroccan culture is as varied and vibrant as it is captivating. Wandering through the UNESCO World Heritage listed medina of Marrakech unveils a melting pot of  Arabic, French, African and tribal cultures, with the labyrinth of souks (markets) displaying everything from traditional handicrafts to herbal medicines.

Take a guided tour through the souks and you'll get to see the craftsmen at work – weaving intricate carpets and tapestries, carving delicate wooden souvenirs and fine-tuning traditional Moroccan musical instruments. Delve deeper into the backstreets and you'll find the leather workers dipping cow hides in huge buckets of natural dye and forgers shaping candlesticks beneath plumes of dark smoke.

Many of Morocco's most unique cultural traditions have been preserved for tourists and culture shows offer a colorful glimpse into the country's age-old folklore. Attend a Fantasia night and you'll be treated to a dazzling spectacular of belly dancing, galloping horse parades, traditional music, and dancing, while tucking into a spread of delicious tagine, cous cous and other local delicacies.

Marrakech also benefits from its strategic location, perched on the brink of both mountains and desert, and traveling out into the High Atlas Mountains or Sahara desert offers an introduction to the mountain tribes and nomads that have long inhabited the region. Take a tour into the foothills of the mountains, where you can visit the villages, tea plantations and herb gardens of the Ourika Valley and get a taste of life in a Berber household, or take a camel trek into the desert and bed down in a traditional Bedouin tent.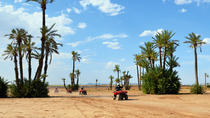 38 Reviews
Head out of the hectic medina and discover a slower pace of life in rural Morocco on this full-day camel and quad biking tour from Marrakech. Follow your guide ... Read more
Location: Marrakech, Morocco
Duration: 8 hours (approx.)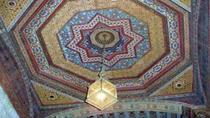 32 Reviews
See amazing Palaces and Monuments on a morning tour of Marrakech which includes the sweet smelling gardens of Bahia Palace, Koutoubia Tower with its 70 meter ... Read more
Location: Marrakech, Morocco
Duration: 3 hours 30 minutes (approx.)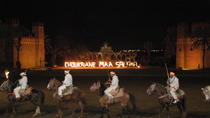 4 Reviews
Enjoy a typical Moroccan dinner . A traditional event including an opportunity to see the Berber folklore, the jugglers performance , the flying carpet, the ... Read more
Location: Marrakech, Morocco
Duration: 4 hours (approx.)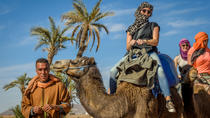 42 Reviews
Step off the beaten track to explore rural Morocco in style on this 2-hour camel ride from Marrakech. Wrap your included protective scarf around your head, ... Read more
Location: Marrakech, Morocco
Duration: 4 hours (approx.)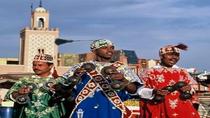 20 Reviews
Visit the many Souks and Medinas of Marrakech to see the locals selling everything from fresh vegetables and spices to leather and jewelry. Be entertained by ... Read more
Location: Marrakech, Morocco
Duration: 3 hours 30 minutes (approx.)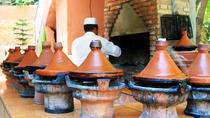 34 Reviews
What better place to learn how to cook Moroccan food than Marrakech? Learn some Arabic phrases from your expert guide and practice them while shopping at a ... Read more
Location: Marrakech, Morocco
Duration: 4 hours (approx.)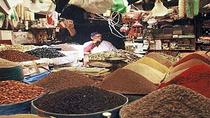 232 Reviews
Discover the multiple facets of Marrakech with a stroll in the labyrinth of the narrow streets of the Medina amongst its famous Souks. Immerse yourself in ... Read more
Location: Marrakech, Morocco
Duration: 9 hours 30 minutes (approx.)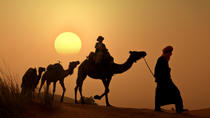 63 Reviews
Discover Marrakech's verdant oasis from the top of a camel on this sunset camel ride through the Palmeraie, a huge palm grove a short drive from the city. ... Read more
Location: Marrakech, Morocco
Duration: 3 hours (approx.)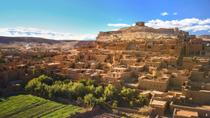 Discover Morocco's varied charms on this 2-day trip through the Atlas Mountains from Marrakech. Your driver will guide you and a small group across the ... Read more
Location: Marrakech, Morocco
Duration: 2 days (approx.)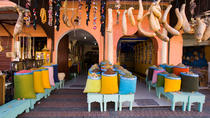 36 Reviews
Indulge in exotic Moroccan foods and feast your senses on the spectacle of Marrakech's chaotic main square, Djemaa El Fna, during this unforgettable walking ... Read more
Location: Marrakech, Morocco
Duration: 3 hours 30 minutes (approx.)