Marseille Vieux Port (Old Port) Tours
Marseille Vieux Port, or Old Port, is the hub of the city. It was the natural harbor of this port town since antiquity; the Greeks landed here in 600 BC and set up a small town for trading. The town grew and in the middle ages became a center for growing cannabis, or hemp, for nautical rope. Hence the name of Marseille's  main street Canebiere, which leads down to the old port. By the mid-1800s, the port of Marseille could dock over 1,000 ships at one time and around 18,000 ships passed through each year. However once steam took over from sail, the harbor proved too shallow and the focus moved to new docks built at La Joliette. Then in WWII, the Nazis obliterated the port and the historic town in the Battle of Marseille. After 1948, a reconstruction project was undertaken and these days the port is again a bustling center of Marseille, although these days only for leisure boating.
These days the New Port, to the north, has taken over the commercial harbor functions. There is a modern container shipping terminal. Only visit it if you like big machines and lots of noise. Naturally it is not open to tourists.
Practical Info
The port lies at the end of the main street of Marseille, Canebiere. Trains and buses galore go to Vieux Port and, not surprisingly, the stops are called Vieux Port.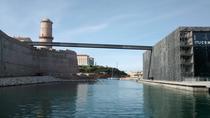 Enjoy a half-day tour to discover Marseille from Aix-en-Provence.
Location: Aix-en-Provence, France
Duration: 5 hours (approx.)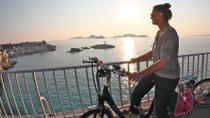 79 Reviews
See top Marseille attractions including Palais du Pharo (Napoleon's Palace) and Notre-Dame de la Garde from an electric bike as your local guide shares the ... Read more
Location: Marseille, France
Duration: 3 or 4 hours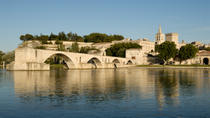 42 Reviews
Discover the delights of Provence on this full-day tour from Marseille, and enjoy scenic countryside, heritage and history, and fine wines! With an expert ... Read more
Location: Marseille, France
Duration: 10 hours 30 minutes (approx.)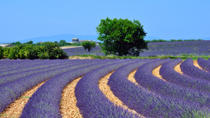 4 Reviews
Visit the vibrant Provence lavender fields on a full-day trip from Marseille! Traveling with an expert local guide, you'll spend the morning of your tour in ... Read more
Location: Marseille, France
Duration: 9 hours (approx.)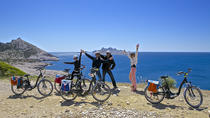 25 Reviews
Spend a day riding along the breathtaking Mediterranean coast on this electric bike tour from Marseille. Pedal with ease to the city's southern outskirts and ... Read more
Location: Marseille, France
Duration: 6 hours (approx.)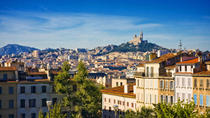 1 Review
From Avignon take a day trip to Marseille and Aix-en-Provence with a private guide to experience the highlights of these must-visit Provencal cities. In ... Read more
Location: Avignon, France
Duration: 10 hours (approx.)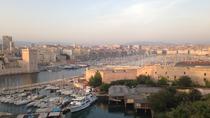 5 Reviews
Explore the legendary foundation of Marseille on this walking tour of the city. You will travel through the centuries to meet the Greek city, then the Roman, ... Read more
Location: Marseille, France
Duration: 3 hours (approx.)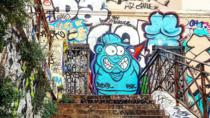 2 Reviews
Marseille is one of the most important cities in France in terms of Street Art. On this walking tour you will explore the most iconic street art places in ... Read more
Location: Marseille, France
Duration: 2 hours 30 minutes (approx.)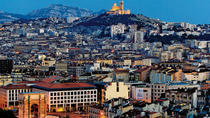 This fascinating audio tour meanders through the old and new parts of the ancient city of Marseille where you will see the fascinating Old Port before heading ... Read more
Location: Marseille, France
Duration: 1 to 3 hrs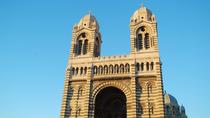 Enjoy a guided walking tour of Marseille in le Panier "old town" and MUCEM "new town" in a small-group. Walk along the old port, discover the ... Read more
Location: Marseille, France
Duration: 3 hours (approx.)