510 Reviews
Address:

State Highway 330, Kula 96790, USA

Hours:

Open daily

Admission:

US$5 per person or US$10 per vehicle
Haleakala National Park
On the southeastern coast of Maui sits 33,000-acre Haleakala National Park, which was originally even larger when it was created in 1916, as it also included what later became Hawaii Volcanoes National Park. It's believed that the park's namesake yet dormant volcanic crater of Haleakala last erupted sometime between the 15th and 17th centuries. The enormous crater seen today stretches almost seven miles across.

Sunrise trips to Haleakala are particularly popular, with many headed to the crater's summit just to see the sun come up over the lunar-looking landscape. Nighttime trips offer their own spectacular displays, since extremely good visibility and atmospheric conditions allow travelers to see an array of stars and even the Milky Way. Aside from the volcanic sights in the park, there is a lush coastal area called Kipahulu, some of which is an off-limits nature reserve and some of which is open to visitors.
Practical Info
Haleakala National Park is open year-round and 24 hours a day, so you can get the full enjoyment of the night sky as it warms into sunrise. Just remember that even if it's warm at the beach, it'll be very cold at the summit of the crater, so pack for freezing temperatures. The Haleakala Visitor Center is open from sunrise to 3pm. You'll need to book a tour or rent a car to reach the park, as there's no public transport into the park itself. A three-day vehicle pass costs $10, including park entry for everyone in the car.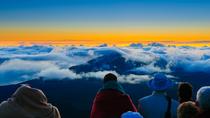 4 Reviews
Experience one of the world's most beautiful and unique sunrise spots on the unforgettable Maui Hawaii Haleakala Sunrise Tour! Atop the famous Haleakala ... Read more
Location: Lahaina, Hawaii
Duration: 6 hours (approx.)
Mauka to Makai Eco Adventure Tour In Maui.  This adventure we will take you to tallest vocano in Maui, world famous beach for it's popularity among ... Read more
Location: Kahuku, Hawaii
Duration: 7 hours (approx.)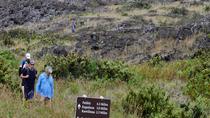 This tour is one of the best hiking tours in Maui. Take this challenge hiking at Haleakala National Park.
Location: Kahului, Hawaii
Duration: 9 hours (approx.)
On this exploration, we will take you to the top of Haleakala National Park standing at 10,000 feet above sea level.  After exploring the volcanic crater for ... Read more
Location: Kahuku, Hawaii
Duration: 7 hours (approx.)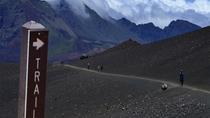 2 Reviews
There is no better way to experience Haleakalā National Park than on your own two feet. Your trained guides will hike you through some of the most spectacular ... Read more
Location: Kahului, Hawaii
Duration: 8 hours (approx.)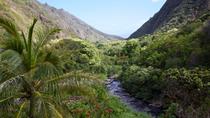 22 Reviews
Fly from Oahu to Maui for a full-day tour that explores the central part of the island, featuring spectacular Mt Haleakala and verdant Iao Valley State Park. ... Read more
Location: Waikiki, Oahu
Duration: 14 - 15 hours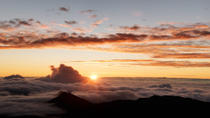 40 Reviews
Start your day on Maui at the top of the world! This small-group guided tour, for just up to eight guests, gives you an exclusive view of the famed Haleakala ... Read more
Location: Maui, Hawaii
Duration: 8 hours (approx.)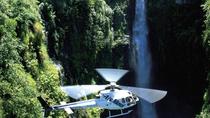 14 Reviews
You'll enjoy all of the "must see" sights in Maui on spectacular Maui helicopter tours! Soar to the 10,000 foot (3,050 meter) Haleakala Volcano Crater, ... Read more
Location: Maui, Hawaii
Duration: 45 minutes (approx.)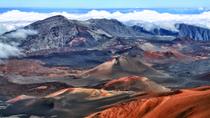 90 Reviews
See the best central Maui on this scenic and informative guided day trip, with hotel pickup and drop-off. Your knowledgeable local guide will take you to the ... Read more
Location: Maui, Hawaii
Duration: 8 - 9 hours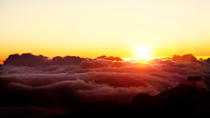 285 Reviews
Witness the dawn of a new day on a Haleakala Sunrise Tour. Standing at the top of majestic Mt. Haleakala, renowned for its stunning sunrises and beauty, ... Read more
Location: Maui, Hawaii
Duration: 7 - 8 hours