3 Days in Maui: Suggested Itineraries
By Viator, July 2016
You may have your heart set on relaxing in a hammock, but it's impossible to resist Maui's superb scenery, magical luaus  and out-there activities.
Day 1: Maui Highlights
Start the day bright and early with a sunrise visit to the world's largest dormant volcano, Mt. Haleakala. Explore the lush tropical landscape of the eastern Hana coast, or focus on Haleakala National Park and the Iao Valley. For something different, take a trip into the past aboard the sugar-train Kahaina Kaanapali Railroad, or take an exhilarating helicopter flight over Haleakala or the neighboring island of Molokai. At sunset, treat yourself to a gloriously backlit dinner cruise or a traditional luau at a luxury resort - or why not do both with our dinner cruise and luau two-night combo!
Day 2: Outdoor Maui
Maui has swimming, surfing, canoeing, kayaking, hiking and perfect-visibility snorkeling year-round. You can learn to surf like an expert, go snorkeling and turtle-spotting in Molokini Crater, or combine snorkeling and kayaking on Maui's West Shore. Take the wildest eco snorkel tour in Hawaii aboard a traditional outrigger canoe, or go whale-watching from Lahaina, with whale sightings guaranteed! Away from the water, how about biking down the volcanic slopes of Haleakala? Discover Maui's lush interior of streams and waterfalls on a half-day hike, or immerse yourself on a moderately difficult full-day hike.
Day 3: Inter-Island trips from Maui

Take a flying visit from Maui to neighboring islands such as Oahu and the Big Island, or ride the ferries between Maui and Lanai and Molokai. Visit Oahu, taking in the poignant World War II sites of Pearl Harbor, majestic Waikiki Beach and downtown Honolulu. Or take a Polynesian cultural tour. Hop on the Molokai ferry to Hawaii's least developed island, or take a cocktail-hour sunset sailing cruise from Maui to neighboring Lanai and Molokai.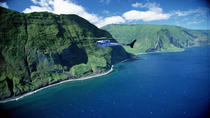 75 Reviews
Soar over majestic Maui and Molokai on exclusive 45-minute Maui helicopter tours. Enjoy the deep valleys and craggy ridges of the magnificent West Maui ... Read more
Location: Maui, Hawaii
Duration: 45 minutes (approx.)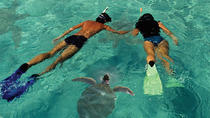 41 Reviews
Leave Maui behind on a four-hour trip to the quieter island of Lanai, where you'll have a snorkeling adventure at the calm and beautiful East Lanai Landing. ... Read more
Location: Maui, Hawaii
Duration: 5 hours (approx.)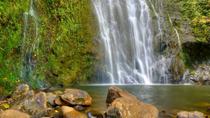 43 Reviews
Discover the natural beauty hidden just off Hawaii's famed Hana Highway on a waterfalls and rainforest hike in east Maui. The 5- to 6-hour excursion takes you ... Read more
Location: Maui, Hawaii
Duration: 5 hours (approx.)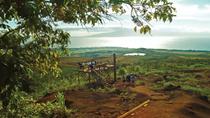 61 Reviews
Leave the beaches of Maui behind and soar over some of the island's most pristine landscapes on this thrilling Ka'anapali zipline adventure. Begin this ... Read more
Location: Maui, Hawaii
Duration: 3 hours 30 minutes (approx.)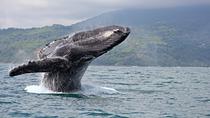 217 Reviews
Experience the thrill of Maui whale- watching on a two-hour whale-watching cruise. This educational and informative adventure is great fun for the entire ... Read more
Location: Maui, Hawaii
Duration: 2 hours (approx.)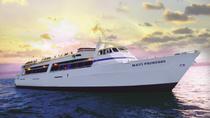 139 Reviews
Snuggle up with your partner and soak up the best views of the West Maui Mountains on a romantic Maui dinner cruise. After watching the stars come out over ... Read more
Location: Maui, Hawaii
Duration: 2 hours 30 minutes (approx.)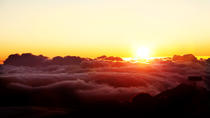 308 Reviews
Witness the dawn of a new day on a Haleakala Sunrise Tour. Standing at the top of majestic Mt. Haleakala, renowned for its stunning sunrises and beauty, ... Read more
Location: Maui, Hawaii
Duration: 7 - 8 hours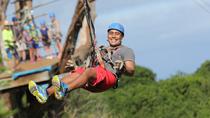 13 Reviews
Want a change of pace from the beach scene? Head to the treetops for a thrilling zipline adventure near Maui's North Shore. Expert guides lead you through a ... Read more
Location: Maui, Hawaii
Duration: 2 hours (approx.)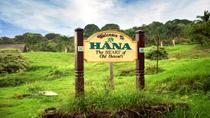 156 Reviews
Explore the lush tropical beauty of Maui's Hana coast on a delightful day trip to the eastern side of the island. On this scenic Hana tour you will have plenty ... Read more
Location: Maui, Hawaii
Duration: 11 hours (approx.)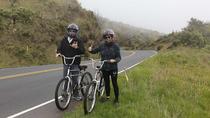 35 Reviews
Remember the exhilaration you felt coasting downhill on your bicycle when you were a kid? Soak up the stunning scenery on the Maui Bike Volcano Ride as you ... Read more
Location: Maui, Hawaii
Duration: 8 hours (approx.)