Maui Luaus
By Viator, March 2015
No visit to Maui is complete without a luau and there are plenty to choose from. The Maui sunset dinner cruise and Royal Lahaina luau combo is a two night delight. Choose one night for your Maui sunset dinner cruise, and another night for your all-you-can-eat buffet dinner luau. At the luau, you'll enjoy authentic luau cuisine, free-flowing cocktails and the finest hula dancers on the island of Maui. Held in the landscaped grounds of the Royal Lahaina Resort, the luau features entertainment from a dynamic Polynesian revue while you eat and drink the night away. Then, when you take your Maui Cocktail Cruise on another evening, you'll see the magical island of Maui from another perspective, including the best views of the West Maui Mountains.
The Kaanapali Sunset Luau brings together dances from across Polynesia. From the lei welcome and imu ceremony to the bountiful Hawaiian buffet, you'll see dancers from Hawaii, Tahiti, Fiji, Rarotonga, New Zealand and Samoa, set to pulsating, syncopated drum beats.
The Old Lahaina luau is a must-do for visitors to Hawaii wanting to experience a traditional Hawaiian luau. An evening of traditional cuisine, music, cultural dancing and island crafts at Maui's most popular luau, Lahaina Luau lets you experience Hawaii's rich history and culture while enjoying stunning ocean views at sunset.
You'll be individually greeted with a fresh flower lei, tropical drink and a personalized souvenir program. At the ocean's edge, you may gather as the Kalua pig is unearthed from the "Imu", a traditional Hawaiian underground oven. After, you'll be escorted to the Hale A'i (Eating House) for your buffet dinner. At sunset, the evening's main entertainment begins, telling the story of the Hawaiian people.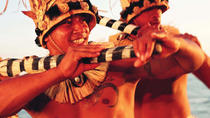 62 Reviews
Enjoy the quintessential Hawaiian experience with this luau celebration in Maui! This festive, high-end luau takes place right on the beach off the main street ... Read more
Location: Maui, Hawaii
Duration: 3 hours (approx.)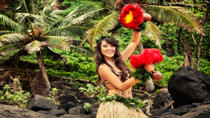 71 Reviews
You'll be captivated by exotic dances from across Polynesia at Sunset Maui luaus in Kaanapali. From the lei welcome and imu (underground oven) ceremony to the ... Read more
Location: Maui, Hawaii
Duration: 3 hours (approx.)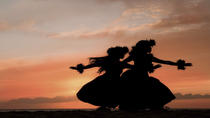 105 Reviews
No trip to Hawaii is complete without a luau or Maui dinner cruise. With this fantastic package you can do both! Choose one night for your Maui sunset dinner ... Read more
Location: Maui, Hawaii
Duration: 4 hours (approx.)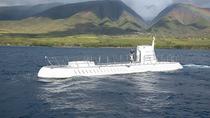 10 Reviews
Here's fun for all the family! This value-added package combines the Atlantis Submarine Adventure with a traditional Hawaiian feast at Royal Lahaina Luau. Read more
Location: Maui, Hawaii
Duration: 4 hours 30 minutes (approx.)
430 Reviews
The Old Lahaina Luau is a must-do for visitors to Hawaii wanting to experience a traditional Hawaiian luau. An evening of traditional cuisine, music, cultural ... Read more
Location: Maui, Hawaii
Duration: 3 hours (approx.)