Grampians National Park
Grampians National Park is listed as an Australian National Heritage List for a reason. The outstanding natural beauty and plethora of indigenous rock sites makes Grampians an outstanding visit from near or afar. Long an Australina national ...
Viewing All 1 Photos
Certified photos by travelers like you.
January 2016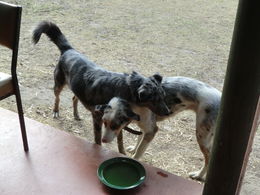 The two dogs who protect the Grampians accomodation