Melbourne's street art has become as well known an attraction in the city as famous attractions like Flemington Racecourse, or shopping. Rich and diverse, the street art occurs all over the city.

With the Melbourne Council actively supporting the placement of street art, provided building owners are compliant, it's no surprise that the city's street art has become so renowned. Street art in Melbourne includes stencil art, paste-ups and intricate murals. Straight tagging and graffiti is avoided in favour of beautiful art forms.

Street art in Melbourne is so celebrated that in 2004 the city hosted the first Stencil Festival in the world. It's a celebration of street art with live demonstrations and artist talks as well as an exhibition and workshops held over 10 days. Whilst the Stencil Festival sadly hasn't run since 2010, the street art scene is still thriving and is a testament to the popularity of this form of art.

So where are the best places to see street art in Melbourne? Walking tours of Melbourne abound – both guided and self-guided. Find one of the many maps to walk yourself around sites like Hosier Lane, Caledonian Lane, Union Lane, Degraves Street and Centre Place. Guided tours will provide you with access to more of the history and anecdotes of street art in the city and individual pieces. The best way to see the street art in Melboure though is to simply walk. Forget the maps, get lost, and be amazed.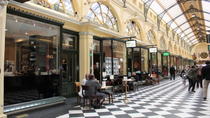 155 Reviews
Discover the secrets and hidden treasures of Melbourne's lanes and arcades on this small-group walking tour. Immerse yourself in the heritage and culture of ... Read more
Location: Melbourne, Australia
Duration: 4 hours (approx.)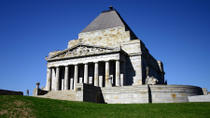 102 Reviews
Explore Melbourne on an afternoon coach tour of the outskirts of the CBD and also visit the inner suburbs of St Kilda, Brighton and Elwood. See vibrant ... Read more
Location: Melbourne, Australia
Duration: 4 hours 30 minutes (approx.)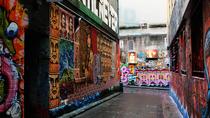 100 Reviews
Discover Melbourne from a local's perspective on a Melbourne city walking tour. Trace the rich history of Australia's cultural capital as you hear stories ... Read more
Location: Melbourne, Australia
Duration: 3 hours (approx.)
1 Review
Melbourne Street Art Tours showcase the best of Melbourne's laneways and street art. As the tours are run entirely by street artists, they offer an authentic ... Read more
Location: Melbourne, Australia
Duration: 3 hours (approx.)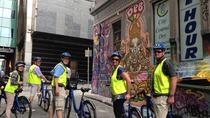 5 Reviews
Explore Melbourne by bike with a local guide who shows you famous locations and little-known gems on an intimate 2-wheeled tour through the city. Snap photos ... Read more
Location: Melbourne, Australia
Duration: 4 hours 30 minutes (approx.)
2 Reviews
Learn all about the stories behind the artists and explore the bustling urban hub of Fitzroy and Collingwood, Melbourne's most colourful suburbs on a guided ... Read more
Location: Melbourne, Australia
Duration: 2 hours 30 minutes (approx.)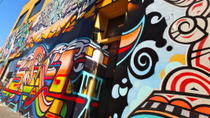 1 Review
Experience the best of Melbourne's street art on this 2.5-hour walking tour. Discover hidden lane-ways and travel down the main arterial streets in search of ... Read more
Location: Melbourne, Australia
Duration: 2 hours 30 minutes (approx.)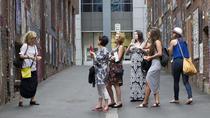 Discover a piece of Melbourne's art scene on a 3-hour walking tour near Federation Square. With a guide, you'll experience one of the city's vibrant art ... Read more
Location: Melbourne, Australia
Duration: 3 hours (approx.)