1167 Reviews
Address:

3734 Elvis Presley Boulevard, Memphis 38116, USA

Hours:

Hours vary seasonally; usually opens at 9am or 10am, closes at 5pm or 4pm. Closed Thanksgiving Day and Christmas Day

Admission:

Adults: US$30 - US$70
Graceland
The second most visited home in the United States (behind only the White House), Graceland was home to Elvis Presley during the height of his career. The iconic rock and roll singer, called "The King of Rock and Roll," died in the white-columned mansion in 1977 at the age of 42. The King is buried in the Meditation Gardens on the estate.
A tour of the mansion takes you through the first story of the 23-room house. The interior of the house is worth seeing not because it is especially beautiful, but because of its excessively opulent and tacky displays. Red fur and leopard print constitute the main decorating scheme in most of the rooms. Touring the wacky rooms of this 17,552 square foot (1,630.6 square meter) estate gives you an insight into the quirky mind of Elvis. The television room in the basement, where he often watched 3 television sets at once, is just one example that represents the star's eclectic taste.
Practical Info
Graceland is located in the southern part of Memphis, and is just minutes west of the airport.
Graceland is a favorite attraction for families and groups, and not to be missed in Memphis! On this self-guided tour, you will be picked up at your hotel or ... Read more
Location: Memphis, Tennessee
Duration: 5 hours (approx.)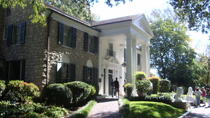 213 Reviews
In the annals of American pop culture, Elvis Presley is the King, and Graceland is his palace. This 3-hour tour puts VIPs virtually in Elvis' footsteps: ... Read more
Location: Memphis, Tennessee
Duration: 3 hours (approx.)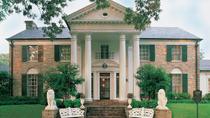 94 Reviews
Travel from downtown Memphis on a vintage-style bus for a fun and convenient visit to Graceland, Elvis Presley's stately mansion. The informative self-guided ... Read more
Location: Memphis, Tennessee
Duration: 4 hours (approx.)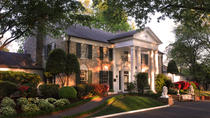 308 Reviews
Walk in the footsteps of the King of Rock 'n' Roll at Elvis Presley's home, Graceland Mansion, in Memphis, Tennessee. The full Graceland ... Read more
Location: Memphis, Tennessee
Duration: Flexible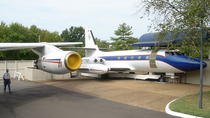 58 Reviews
Walk in the footsteps of the King of Rock 'n' Roll on this tour of Memphis' Graceland Mansion, Elvis Presley's former home. Journey from the icon's humble ... Read more
Location: Memphis, Tennessee
Duration: 3 hours (approx.)
1 Review
Relax in shared transportation as we pick you up from your local accommodations and take you to Graceland where The King is still alive.  This Graceland VIP ... Read more
Location: Memphis, Tennessee
Duration: 4 hours (approx.)
This day trip from Nashville to Memphis lets you to experience the character of Graceland, home to the legendary Elvis Presley. See the mighty Mississippi ... Read more
Location: Nashville, Tennessee
Duration: 15 hours (approx.)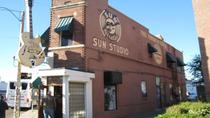 155 Reviews
The Memphis Music Attraction Discount Pass is your passport to the music history of Memphis. You will get entry into four of the most popular attractions in ... Read more
Location: Memphis, Tennessee
Duration: Flexible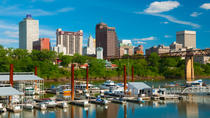 338 Reviews
See top Memphis attractions on this narrated sightseeing tour that takes you along the Mississippi River. Pass Victorian homes, historical statues and cultural ... Read more
Location: Memphis, Tennessee
Duration: 3 hours (approx.)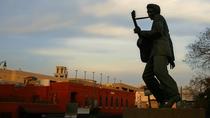 9 Reviews
Our professional, humorous guide will help you discover Memphis. Explore what Memphis has to offer the world with us. Discover our Musical and ... Read more
Location: Memphis, Tennessee
Duration: 3 hours (approx.)