When you think of Memphis, what comes to mind? Elvis Presley? Graceland? How about the blues, soul and rock'n'roll?  Yes, that's right – Memphis could be said to be the home of all three. As the city where Sun Studio and Stax Records were founded and where Elvis came of age, the city known as Soulville, USA has a music history like no other. You will need a couple days to take it all in.
Start with a stop at the Memphis Rock'n'Soul Museum to get a comprehensive overview of Memphis' music history. Located just off the famous Beale Street next to the FedEx Forum, it is within easy walking distance of most downtown Memphis hotels. With seven galleries and three audio-visual programs, the museum covers the development of rock and soul music in Memphis from the rural roots of soul in the 1940s through the rise of rock'n'roll in the 1960s and 1970s. The audio guide includes 300 minutes of information, including more than 100 songs. The museum is open from 10 a.m. to 7 p.m. daily and once you are done with your tour, you can catch a free shuttle bus to Sun Studio or Graceland.
For a closer look at Memphis' role as the birthplace of rock'n'roll, head to Sun Studio. Founded in 1950 by Sam Phillips, Sun recorded what is said to be the first rock'n'roll single in 1951 – a song called "Rocket 88" by Jackie Brenston and his Delta Cats. While Sun started off recording mostly blues artists like Rufus Thomas, Howlin' Wolf and B.B. King, it rose to prominence after recording a single by a recent high school graduate named Elvis Presley in 1954. Before Phillips sold the label in 1969, it featured the likes of Johnny Cash, Carl Perkins, Roy Orbison and Jerry Lee Lewis. A 1956 jam session at the studio with Presley, Cash, Perkins and Lewis became known as the Million Dollar Quartet and was the inspiration for a later musical by the same name.
Today, the original Sun Studio building at 706 Union Avenue is open to the public as a museum, with guide tours every hour or half hour. Enthusiastic guides will walk you through the history of the studio and of rock'n'roll in Memphis, culminating with a visit to the actual recording studio itself.  In 2003, it was named a National Historic Landmark. Once you've wrapped up your visit at Sun Studio, you can catch the free shuttle back to downtown or on to Graceland.
Graceland is a must for any visitor to Memphis, even if you are not an Elvis Presley fan or know little about Elvis. In addition to the Graceland mansion, a variety of exhibits provide a more in-depth look at Presley's life, including his extensive car collection, his comeback performances in Las Vegas and his love for Hawaii. You can follow a timeline of Presley's career, catch a glimpse of his famous jumpsuits and pay a visit to his grave. The crowds grow throughout the day, so you may want to time your visit to arrive right when it opens at 9 a.m. to avoid the worst of the crowds.
A little out of the way, but definitely worth a visit is the Stax Museum of American Soul Music, located at 926 McLemore Avenue in the building where Stax Records was founded in 1957. The recording studio soon developed a reputation for putting out African-American music, including gospel, funk, jazz and blues and it wasn't long before Stax became a major player in the creation of the Memphis soul and Southern soul styles of music.  Artists recording at Stax included Rufus Thomas, Carla Thomas, Otis Redding, Eddie Floyd, Albert King and Johnnie Taylor. Even Elvis Presley recorded three songs at Stax in 1973.
Your visit to the Stax Museum will start with a short film about the history of soul music and Stax Records. Once the film concludes, make your way behind the screen to see a replica of a 101 year old Mississippi Delta Church, representing the connection between gospel and soul music.  Then, walk through detailed exhibits chronicling the history of Stax Records and soul music in Memphis, including 2,000 videos, photographs, films, instruments and costumes and culminating with an impressive wall of records by Stax artists.
Finally, don't miss Beale Street, the heart and soul of Memphis' live music scene for more than a century. Founded in the early 1800s, African-American traveling musicians started playing up and down Beale in the 1860s. In 1890, the Grand Opera House (later the Orpheum Theater) was built at one end of Beale and by the 1900s, the avenue was lined with clubs and restaurants. Blues and jazz legends such as B.B. King, Louis Armstrong and Muddy Waters played along Beale, giving rise to a style of music known as the Memphis Blues. While the street fell into disrepair in the 1960s, it was also designated a National Historic Landmark and declared the "Home of the Blues" by Congress. Today, Beale Street is a major attraction for visitors to Memphis. Lined with live music joints like B.B. King's Blues Club and the Rum Boogie Café, several blocks of the street are closed to traffic and have a bit of a Bourbon Street feel.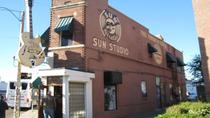 155 Reviews
The Memphis Music Attraction Discount Pass is your passport to the music history of Memphis. You will get entry into four of the most popular attractions in ... Read more
Location: Memphis, Tennessee
Duration: Flexible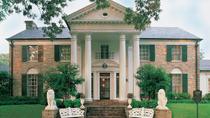 94 Reviews
Travel from downtown Memphis on a vintage-style bus for a fun and convenient visit to Graceland, Elvis Presley's stately mansion. The informative self-guided ... Read more
Location: Memphis, Tennessee
Duration: 4 hours (approx.)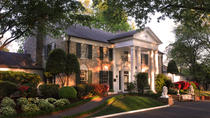 308 Reviews
Walk in the footsteps of the King of Rock 'n' Roll at Elvis Presley's home, Graceland Mansion, in Memphis, Tennessee. The full Graceland experience will take ... Read more
Location: Memphis, Tennessee
Duration: Flexible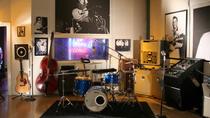 107 Reviews
Take a guided tour of Sun Studios in Memphis - the birthplace of Rock N' Roll. All the big names recorded here, including Elvis, Jerry Lee Lewis, Johnny Cash ... Read more
Location: Memphis, Tennessee
Duration: 90 minutes (approx.)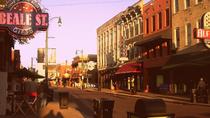 83 Reviews
Explore downtown Memphis on a guided tour with fascinating commentary from a local guide. The city's history comes to life as you learn about sights such as ... Read more
Location: Memphis, Tennessee
Duration: 3 hours (approx.)