With its intoxicating variety of wines, restaurants, shops and historical sites, the city of Mendoza certainly has enough to keep visitors entertained. But just a short trip away, there are true adventures to be had. Mendoza is located within the Andes mountain range – thrill seekers don't have to stray too far from the provincial capital to get their adrenaline fix. 
The best way to head out of town in search of adventure is on Ruta 7. After crossing the Blanco River, you come across the small town of Potrerillos. Located 60 km from the city of Mendoza, it's a great starting point for all types of mountain activities and sports. Here, visitors can not only enjoy treks and hikes through the mountains, but also mountain biking, rafting and rappel. If you feel at ease on the back of a horse, there are horseback riding excursions, as well. From steep cliffs of sheer rock to green mountain valleys, the views are varied and the photo ops are abundant.
Continue further west on Ruta 7, and you'll reach Aconcagua Provincial Park. For those who thirst for the ultimate mountaineering challenge, Mount Aconcagua will certainly deliver. At just under 7,000 meters, the highest mountain in the Americas is located 112 km west of Mendoza. Trips to Aconcagua typically range from the two-week climb to the summit, to much shorter, one-day treks. The park itself holds several attractions, like the Laguna de Horcones, which offers an unbeatable view of the mountain and its signature postcard shot.
Also on Ruta 7, but closer to the Chilean border, Puente del Inca (Inca's Bridge) is a very curious sight. Located 183 km from Mendoza, it's a rock formation that created, quite literally, a bridge over the Las Cuevas River. It's also famous for its hot springs – the abandoned early 20th century resort adds to the mystery and charm of the place. Puente del Inca draws its fair share of tourists, all of whom are only too eager to snap some shots of the natural bridge with its colorful streaks of yellow, orange and gold. 
Whichever excursion you choose out of Mendoza, this is one of the parts of the country where you can't go wrong. With its formidable peaks and desolate slopes, the landscape of the Andes is one you won't soon forget.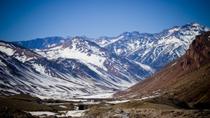 92 Reviews
Experience the best of the Mendoza Province's Andes region on this day trip that will take you along part of the Pan-American Highway toward the Chilean ... Read more
Location: Mendoza, Argentina
Duration: 12 hours (approx.)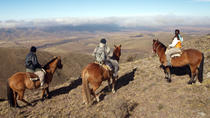 4 Reviews
This full-day tour takes you horseback riding in the Uco Valley, located in the middle of the Andes mountain range. Discover a unique Argentine landscape from ... Read more
Location: Mendoza, Argentina
Duration: 10 hours (approx.)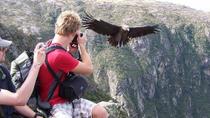 Enjoy the Mendoza region's spectacular Andean scenery during a moderate trekking tour with an experienced guide. On a 4- to 5-hour hike through the Cordón ... Read more
Location: Mendoza, Argentina
Duration: 10 hours (approx.)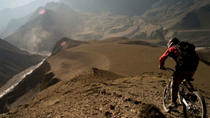 Enjoy a full-day, mountain bike adventure in the Andes from Mendoza. You will receive all necessary equipment and, along with your guide, see the best outdoors ... Read more
Location: Mendoza, Argentina
Duration: Flexible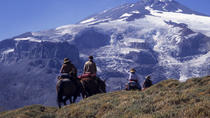 This 7-day tour will allow you to cross the Andes on a horse. It is a unique experience and one of the best horseback adventure expeditions in the Andes. You ... Read more
Location: Mendoza, Argentina
Duration: 7 days (approx.)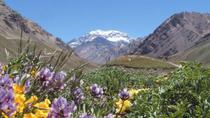 The "Edén de los Andes", Mendoza city and its beautiful surrounding mountains. Contemplate the majesty of Aconcagua Mountain at almost 7000 meters high, ... Read more
Location: Mendoza, Argentina
Duration: 4 days (approx.)