Mexico City's Centro Historico was once called Tenochtitlán, founded in 1325 atop a an island in Lake Texcoco. The seers of the wandering Aztec tribe had received a vision, telling to found their great city in a spot where an eagle, perched on ...
Tours & Tickets
Will you have a long stop in between your flights? Come and walk with us in the historic downtown of Mexico City. We can design a quick walking tour to fit ... Read more
Location: Mexico City, Mexico
Duration: Flexible
Don`t miss the opportunity of take a day trip to the heart of Mexico!
Location: Acapulco, Mexico
Duration: 1 day (approx.)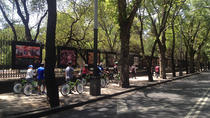 1 Review
Enjoy a bike tour in Mexico City as you visit historical and cultural landmarks and learn more about the history of this city. Your tour also includes a visit ... Read more
Location: Mexico City, Mexico
Duration: 4 hours (approx.)
1 Review
See the very best of Mexico City's historical center, better known as Centro Historico on this private 5-hour tour which includes hotel pickup and ... Read more
Location: Mexico City, Mexico
Duration: 5 hours (approx.)
See the most important monuments in Mexico City on a sightseeing tour by night. You will visit Zocalo, where the Aztec empire was once seated plus stroll ... Read more
Location: Mexico City, Mexico
Duration: 5 hours (approx.)
1 Review
See the most important monuments in Mexico City on a walking tour through the Centro Histórico, the city's UNESCO–listed historic center. Plus, visit the ... Read more
Location: Mexico City, Mexico
Duration: 7 hours (approx.)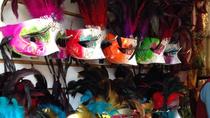 Discover Mexico City's gay heritage during this 5-hour walking tour. With a professional art historian guide, discover an alternative side to the Mexican ... Read more
Location: Mexico City, Mexico
Duration: 5 hours (approx.)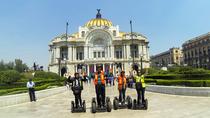 Declared by UNESCO as a World Heritage Site, Downtown "Centro Histórico" is a must when you visit Mexico City. With so many interesting sites and gorgeous ... Read more
Location: Mexico City, Mexico
Duration: 2 hours (approx.)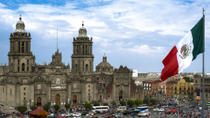 141 Reviews
Immerse yourself in Mexico City on a city tour offering something for everyone. Whether you're passionate about history and art, or just yearning for ... Read more
Location: Mexico City, Mexico
Duration: 6 hours (approx.)
32 Reviews
See the old and the new in Mexico City in one day, and take another day to wander the UNESCO World Heritage site of Teotihuacán, the City of the Gods. ... Read more
Location: Mexico City, Mexico
Duration: 2 days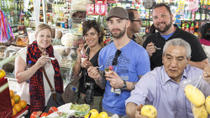 12 Reviews
Discover the origins of Mexican gastronomy in a unique and delicious experience in Mexico City's Historical Centre, you will eat authentic Mexican food! ... Read more
Location: Mexico City, Mexico
Duration: 4 hours 30 minutes (approx.)
27 Reviews
Hit the major landmarks of Mexico City on this hop-on hop-off bus tour, a convenient way to get your bearings of the large and sprawling metropolis. Enjoy ... Read more
Location: Mexico City, Mexico
Duration: Varies
Let us show you the magic of dancing fountains and multicolored facades and monuments brought to life when the sun goes down. Shine your lights around ... Read more
Location: Mexico City, Mexico
Duration: 3 hours (approx.)