Mexico City Alameda Central was first set aside as public green space in 1592, when Viceroy Luis de Velasco had dozens of alamos, or poplar trees, planted above the city's premier destination. It was not until the late 1700s, however, that it was remodeled to its current glory.
The park was first fitted with five fabulous fountains, each echoing the extravagant tastes of Louis the XIV, the "Sun King" of France, which were then surrounded by suitably posh landscaping. Later, President Porfirio Díaz, well known for his architectural achievements, had the Palacio de Bellas Artes built above the park. Today, it is a popular spot, particularly on weekends, when families gather beneath the spreading trees.

Practical Info
Though there are pricey parking lots close to the Mexico City Alameda Central, this congested central neighborhood is much more easily visited on the metro. Metro Bellas Artes, accessed by lines 2 and 8, opens up right onto the park, while Metro Hidalgo (lines 2 and 3) is right across the street.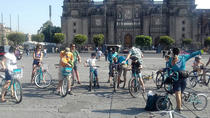 4 Reviews
Discover the foundation of the great Aztec Empire, their mythical universe where the old and new world collided centuries ago giving birth to a new nation. ... Read more
Location: Mexico City, Mexico
Duration: 4 hours (approx.)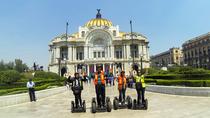 1 Review
Declared by UNESCO as a World Heritage Site, Downtown "Centro Histórico" is a must when you visit Mexico City. With so many interesting sites and gorgeous ... Read more
Location: Mexico City, Mexico
Duration: 2 hours (approx.)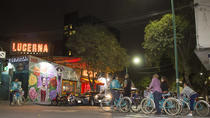 Let us show you the magic of dancing fountains and multicolored facades and monuments brought to life when the sun goes down. Shine your lights around ... Read more
Location: Mexico City, Mexico
Duration: 3 hours (approx.)