171 Reviews
Address:

Seminario #8 Centro Historico, Mexico City, Mexico

Hours:

Tues - Sun, 9am - 5pm. Closed on Mondays

Admission:

Adults: 51 pesos, Children (under 13yrs): Free
The Mexican flag refers to a vision dating to the 13th century, telling Aztec seers to seek an eagle on a cactus, devouring a snake, and build their temples there. The wandering tribe finally found their sign atop an island in Lake Texcoco, and built the mighty city of Tenochtitlán upon it.
Fast forward 7 centuries, to a 1978 electrical problem close to the Zócalo, Spanish Colonial heart of Mexico City. Workers, digging into the soft earth, uncovered a massive, eight-ton stone depicting Coyolxauhqui, Aztec goddess of the moon. Archaeologists who had long suspected that the Templo Mayor, or Great Temple lay beneath this neighborhood, were vindicated.
Throughout the 1980s, Spanish buildings were cleared away as excavation revealed an unprecedented wealth of treasures from every corner of the Aztec Empire. The old pyramid was decapitated by the Spanish advance, but much remains: walls of stuccoed skulls and enormous carvings dedicated to Tlaloc, god of storms, and Huitzilopochtli, god of war, the most powerful in the vast Nahuatl pantheon.
Today, you can tour the ruins and see its most amazing finds at the excellent on-site museum. Excavations continue, and more treasures are being discovered every day.
Practical Info
The remains of the Mexico City Grand Temple (or Templo Mayor) are located just northeast of the Zócalo, historic heart of Tenochtitlán. The ancient Aztec capital's center is still modern Mexico's most populous spot, and taking a taxi - much less driving your own car - is not recommended. The Metro Zócalo stop drops you just a few meters from the museum.
If you don't mind crowds, note that the museum is free on Sunday.
Save time and take advantage of this unique option with TripAdvisor/Viator to buy your entrance ticket to the Site Museum of Templo Mayor, skipping the lines. ... Read more
Location: Mexico City, Mexico
Duration: 6 to 8 hrs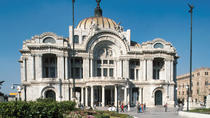 Mexico City is indeed a modern important cultural city declare by UNESCO World Heritage City, Former Aztec City of Mexico Tenochtitlan. Visit the Zocalo (main ... Read more
Location: Mexico City, Mexico
Duration: 9 hours (approx.)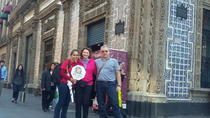 10 Reviews
Will you have a long stop in between your flights? Come and walk with us in the historic downtown of Mexico City. A quick walking tour can be designed to fit ... Read more
Location: Mexico City, Mexico
Duration: Flexible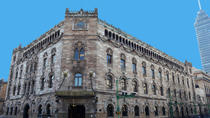 2 Reviews
See the most important monuments in Mexico City on a walking tour through the Centro Histórico, the city's UNESCO–listed historic center. Plus, visit the ... Read more
Location: Mexico City, Mexico
Duration: 7 hours (approx.)