8 Reviews
Address:

Plaza de la Constitución, Mexico City, Mexico

Hours:

Mon - Sat 10am - 5pm

Admission:

Free
The seat of Mexico's federal government since the age of the Aztecs (at least), the National Palace - or Palacio Nacional - is a working building, and many offices are off limits to visitors. You can, however, pass through the enormous baroque facade dominating the eastern side of the Zócalo and enjoy some of its ample interior. 
Though the arcaded courtyards and fountains are fine examples of Spanish colonial architecture, you're here to see artist Diego Rivera's triptych of murals, "Epic of the Mexican People." From the creation of humankind by Quetzalcóatl, the Feathered Serpent god, and subsequent rise of the Aztecs, Rivera plunges you into the horrors of the Spanish Conquest - rape, murder, slavery, and finally, mercy to the defeated survivors. In the final piece, Mexico's resistance to invasions by France, the United States, and corporate robber barons including Vanderbilt, Rockefeller and J.P. Morgan, are depicted.
There are many other works of art incorporated into the Palacio, which independent guides (some of whom speak English) waiting outside the northern door can explain. Independence Day is celebrated here on September 15.
Practical Info
The Palacio Nacional overlooks the Zócalo, more properly called Plaza de la Constitución, which has marked the city center since it was founded, as Tenochtitlán, in 1325. Though the Spanish razed the neighborhood's original Aztec buildings, they used the same stones to rebuild the capital city in Europe's image. According to legend, conquistador Hernán Cortés constructed this building with the Emperor Moctezuma's former palace.
Half a millennium, and several governments, later, this is still the center of all the action. All roads lead to the Zócalo, but you're much better off without a car - traffic is terrible and parking expensive. Instead, take the Metro Line 2 to the Zócalo stop, across from the Palacio Nacional. You must have a photo ID to enter. 
During this private tour, you will see Mexico City's city center and its main sights. Afterwards, you will pay a visit to Teotihuacan and see the famous ... Read more
Location: Mexico City, Mexico
Duration: 8 hours (approx.)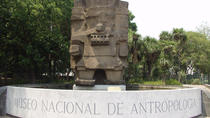 1 Review
Visit and know the wonderful historical downtown of Mexico City with its most important sites such as National Palace, Zocalo, Aztec Major Temple and much ... Read more
Location: Mexico City, Mexico
Duration: 5 hours (approx.)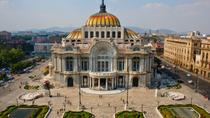 Take in the top attractions of Mexico City in one hassle free guided tour of the vital downtown area in private transportation. Enjoy the Metropolitan ... Read more
Location: Mexico City, Mexico
Duration: 8 hours (approx.)
Exclusive Mexico City overview, private tour of Teotihuacán pyramids & Basilica of Our Lady of Guadalupe. One day tour to see all the major ... Read more
Location: Mexico City, Mexico
Duration: 12 hours (approx.)
Don`t miss the opportunity of take a day trip to the heart of Mexico!
Location: Acapulco, Mexico
Duration: 1 day (approx.)
Enjoy a walking tour in an open air museum! On this 5-hour tour you will be walking with a certified guide by the Tourism Office of Mexico. You will have the ... Read more
Location: Mexico City, Mexico
Duration: 5 hours (approx.)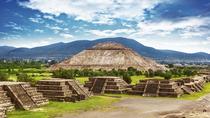 10 Reviews
Avoid the crowds at Teotihuacan and explore Mexico's City's historic center during this sightseeing tour that starts in the early morning and makes it easy for ... Read more
Location: Mexico City, Mexico
Duration: 11 hours (approx.)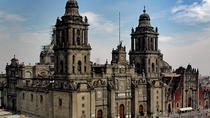 Mexico City is indeed a modern important cultural city declare by UNESCO World Heritage City, former Aztec City of Mexico Tenochtitlan. You will visit the main ... Read more
Location: Mexico City, Mexico
Duration: 5 hours (approx.)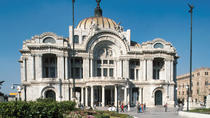 Mexico City is indeed a modern important cultural city declare by UNESCO World Heritage City, Former Aztec City of Mexico Tenochtitlan. Visit the Zocalo (main ... Read more
Location: Mexico City, Mexico
Duration: 9 hours (approx.)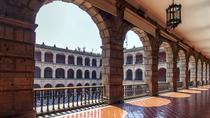 The real Mexico is hidden among many landmarks. On this walking tour, you will get a behind-the-scenes look at the city and discover the hidden worlds that lie ... Read more
Location: Mexico City, Mexico
Duration: 4 hours (approx.)