Perfumed with flowers and plied by trajineras, a sort of gondola cheerfully painted to reflect the canals' lush beauty, the Floating Gardens of Xochimilco were once the agricultural breadbasket of Mexico City. Today, these last lovely remnants of ancient Lake Texcoco are more a destination for young lovers and enchanted tourists in search of a romantic afternoon.
Though most of the Aztecs' massive system of canals have long since been drained, the suburb of Xochimilco ("Place of Flowers") offers a glimpse into the ancient beauty of of Tenochtitlán. The "floating gardens" that once fed the great nation are smaller, but still here; the trajineras may now come equipped with engines, but they are still festively decorated, and many carry troupes of mariachis and offer relaxed "restaurant" service.
The gardens make for a mellow day, cruising through the islands and homes. Though Xochimilco has been declared a UNESCO World Heritage Site, it is still a working neighborhood, with people (perhaps) living as they did long before the Spanish arrived.
Practical Info
The Gardens of Xochimilco are located about 23 kilometers (14 miles) south of the Zócalo in Mexico City. Most tour operators arrange the trip, but it's easy to do on your own.
Go to the end of Metro Line 2 (the Blue Line, which runs directly under the Zócalo in the city center) and exit at the Tasqueña station. From there, Tren Ligero runs directly to Xochimilco; follow the signs to the embarcadero. The first trajineras (colorfully painted, flat- bottomed boats) you'll see may be a bit more expensive; peso-pinchers can continue down the waterfront to look for less ornate trajineras that might be willing to bargain.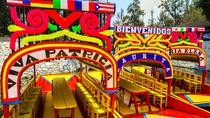 42 Reviews
Make the most of your trip to Mexico City with this Super Saver that includes 6 of the top visited attractions in the city and its surroundings in two days. ... Read more
Location: Mexico City, Mexico
Duration: 2 days (approx.)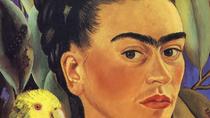 3 Reviews
Coyoacan is one of the most well preserved colonial areas of Mexico City where Frida Kahlo or "Casa Azul", Blue House Museum is, as well as Trosky's house ... Read more
Location: Mexico City, Mexico
Duration: 6 hours (approx.)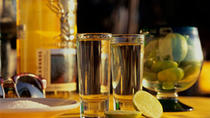 Enjoy this private tour in Mexico City and see the colorful and exotic ethnic markets in Mexico. Then, visit "Garibaldi Square" famous for the Mariachis and ... Read more
Location: Mexico City, Mexico
Duration: 7 hours (approx.)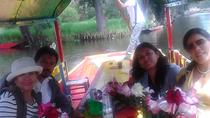 25 Reviews
Ride a 'trajinera' (traditional barge) through UNESCO World Heritage–listed Xochimilco during a 6-hour private tour in Mexico City. Gain admission to the ... Read more
Location: Mexico City, Mexico
Duration: 6 hours (approx.)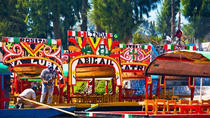 Have a blast on this private combo tours which will show you the culture and colors of Mexico City. Not only will you visit the famous "Blue House"(Frida ... Read more
Location: Mexico City, Mexico
Duration: 10 hours (approx.)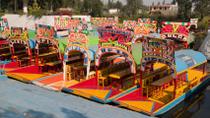 54 Reviews
Drift through the magnificent floating gardens of Xochimilco in a colorful 'trajinera,' a flat-bottomed boat characteristic of this unique agricultural region. ... Read more
Location: Mexico City, Mexico
Duration: 6 hours (approx.)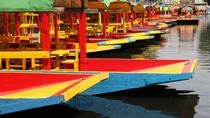 198 Reviews
Take advantage of this Super Saver combining two best-selling tours in Mexico City at a discounted price. In one day, uncover the colonial charms of ... Read more
Location: Mexico City, Mexico
Duration: 11 hours (approx.)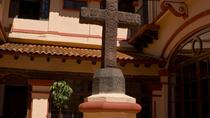 22 Reviews
Explore the Mexico City of Frida Kahlo and Diego Rivera on a tour of Coyoacán neighborhood. Hear about Frida Kahlo's life and art at La Casa Azul (the ... Read more
Location: Mexico City, Mexico
Duration: 4 hours (approx.)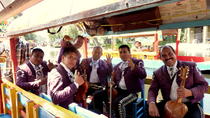 1 Review
No robotic guides or cookie cutter itineraries here! Let us take you to the VERY BEST highlights of Mexico City SAFELY and KNOWLEDGEABLY, with a ... Read more
Location: Mexico City, Mexico
Duration: 8 hours (approx.)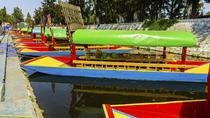 3 Reviews
Enjoy a tour in Xochimilco and learn all about the urbanism and biodiversity of this place. You will take a boat ride, enjoy snacks and learn interesting facts ... Read more
Location: Mexico City, Mexico
Duration: 4 hours (approx.)