One of the largest metropolitan areas in the world, Mexico City is not only the capital of Mexico, but also its cultural, educational and financial hub. Its historic center city is home to many of the 'most visited' tourist sites and travelers could spend weeks exploring Mexico City's 16 boroughs and over 300 neighborhoods.  It is officially known as Mexico, D.F. (Distrito Federal) as Mexico City is a federal entity within the country, not part of one of the 31 Mexican states.

With hundreds of attractions and an estimated population of over 20 million people, Mexico City can be a bit overwhelming to some travelers, especially first time visitors to Mexico. If you are hoping to make the city your base, but do some additional exploring, taking a day trip from Mexico City is ideal. Wondering what some of the best day trips are from Mexico City? Here is a look at a few options that will give you a better feel of life outside the largest Spanish-speaking city in the world.

Teotihuacan

Called the City of the Gods, Teotihuacan is a UNESCO World Heritage Site located about 50 km northeast of Mexico City. It was one of the most powerful cultural centers in Mesoamerica and one of the oldest known archeological sites in Mexico. Notable structures include the Temple of Quetzalcoatl and the Pyramids of the Sun and Moon. Teotihuacan is also home to a botanical garden that is dedicated to the preservation of around 60% of the flora found in Mexico. There are museums and a series of artistic events and festivals held in Teotihuacan.

Puebla

Puebla, formally known as Puebla de los Angeles, is one of the five most important Spanish colonial cities in Mexico and the capital of the state of Puebla. Located southwest of Mexico City, it is the one of the largest cities and metropolitan areas in Mexico. History, culture, and food abound in this World Heritage city, making it an ideal day trip from Mexico City. The popular Cinco de Mayo holiday has historical roots in Puebla as it's the celebration of the defeat of invading French troops in 1862. Be sure to bring your appetite as several of Mexico's signature dishes are said to have originated here – mole poblano, chiles en nogada, and cemita.

Cholula

Cholula was an important pre-Columbian city in Mesoamerica and is just west of the city of Puebla. Its pyramid is actually larger than the Pyramid of the Sun found at Teotihuacan, making it the largest pyramid structure in the Americas. It covers a staggering 46 acres and spans an incredible 405 meters on each side. You can climb the temple or explore via a labyrinth of interior tunnels. The Iglesia de Nuestra Senora de los Remedios was built on top of the pyramid and has 24K gold decorations.

Pueblo Magicos

The Programa Pueblos Magicos "Magical Villages Programme" is an initiative led by Mexico's Secretariat of Tourism to promote towns that give visitors a "magical experience" through their natural beauty, cultural significance or historical relevance. Several of these towns are a stone's throw from Mexico City and are viable day trip options. Tepoztlan is 45 miles away and is the mythical birthplace of the Aztec serpent god Quetzalcoatl. Taxco is 100 miles southwest of the city and is a 500-year-old mining town, revered for its silver jewelry. Malinalco is nearly two hours away from Mexico City but the scenic drive is worth the trip alone.

Valle de Bravo

Sometimes compared to spots like California's Lake Tahoe, Valle de Bravo is nearly two hours west of Mexico City and the perfect spot for those who want a lakefront escape. This colonial-era village is centered along the shores of Lake Avandaro and has become a popular weekend getaway for Mexico City's more affluent upper class. The lake's calm waters make it perfect for a multitude of water activities like sailing, water-skiing, kayaking and more.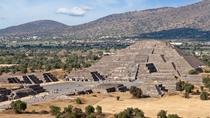 43 Reviews
Visit the archeological site of Teotihuacan – a UNESCO World Heritage site – on this private tour from Mexico City with an expert archeologist guide. As you ... Read more
Location: Mexico City, Mexico
Duration: 7 hours (approx.)
113 Reviews
Take advantage of this Super Saver combining two best-selling tours in Mexico City at a discounted price. In one day, uncover the colonial charms of ... Read more
Location: Mexico City, Mexico
Duration: 11 hours (approx.)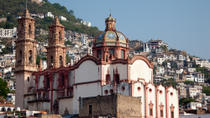 149 Reviews
Soak up the perfect climate of 'The City of Eternal Spring', Cuernavaca and enjoy a scenic drive to Taxco, the colonial silver mining city on a full day ... Read more
Location: Mexico City, Mexico
Duration: 10 hours (approx.)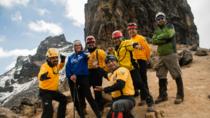 65 Reviews
Hike up Iztaccihuatl Volcano, Mexico's third highest mountain, for a nature-filled day full of adventure! Heading two hours east from Mexico City with an ... Read more
Location: Mexico City, Mexico
Duration: 12 hours (approx.)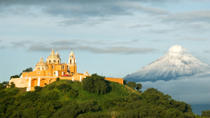 118 Reviews
Experience the heritage and history of Mexico on this 10-hour up-close and personal exclusive tour. See the world´s largest pyramid and its 365 churches at the ... Read more
Location: Mexico City, Mexico
Duration: 10 hours (approx.)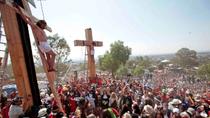 If you're in Mexico City on Good Friday, witness an epic religious celebration — the Passion Play of Iztapalapa — one of Mexico's most cherished annual ... Read more
Location: Mexico City, Mexico
Duration: 9 hours (approx.)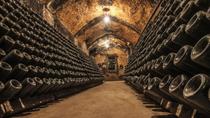 On this winery tour from Mexico City, travel to Querétaro, one of Mexico's most prosperous wine-growing areas. You'll spend a relaxing day away from the ... Read more
Location: Mexico City, Mexico
Duration: 11 hours (approx.)