Though the title has never been made official, it's believed Mexico City has more museums than anywhere else in the world. Over 175 museums populate this global center of culture, where art, architecture, and antiquities of the past are part of the city's fiber. With so many museums to choose from, however, trying to decide which museums to visit can be a harrowing task. Do you spend a morning with ancient history and round out the day with art, or explore museums that are defining the future—rather than championing the past? To help you structure your plan of attack, we've compiled this list of some of the best museums in Mexico City.

While everyone seems to have their own opinion about which museum is best, most agree that the National Museum of Anthropology should be listed towards the top. Located inside of Chapultepec Park—a remarkable sight in itself—the museum houses the world's greatest collection of Mesoamerican artifacts. Travelers could easily spend an entire day in the museum's 23 halls, but even if you only have a couple of hours, be sure not to leave without seeing the Sun Stone, or ancient Aztec calendar.

Also in the vicinity of Chapultepec Park is the National History Museum, which sits inside of Chapultepec Castle on a hill overlooking over the park. Aside from the sweeping view of the city, the museum has over 150,000 items pertaining to Mexico's history—from the initial conquest all the way through Mexico's independence.

Art is also fantastically represented across the city's museums. The colorful Friday Kahlo Museum explores the life of the Mexico City native, and the Jumex Museum has Latin America's largest contemporary art collection. The city's Museum of Modern Art is the place to head for classic works from 20th century artists, and the Palace of Fine Arts offers a two-tiered stop—where you can admire one of the city's most striking buildings and tour the collections inside.

Not all Mexico City museums, however, are about cultures, history, or art. The curious Leon Trotsky Museum explores the little-know history of Trotsky's final days in Mexico, and the Mucho Mundo Chocolate Museum sits in a two story former mansion, now completely devoted to chocolate.

113 Reviews
Take advantage of this Super Saver combining two best-selling tours in Mexico City at a discounted price. In one day, uncover the colonial charms of ... Read more
Location: Mexico City, Mexico
Duration: 11 hours (approx.)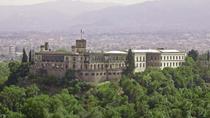 47 Reviews
Beat the crush of crowds on this early morning tour of Chapultepec Castle and experience one of Mexico City's most visited sites in relative solitude. Continue ... Read more
Location: Mexico City, Mexico
Duration: 5 hours 30 minutes (approx.)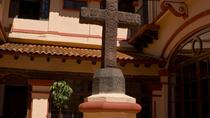 16 Reviews
Explore the Mexico City of Frida Kahlo and Diego Rivera on a tour of Coyoacán neighborhood. Hear about Frida Kahlo's life and art at La Casa Azul (the ... Read more
Location: Mexico City, Mexico
Duration: 7 hours (approx.)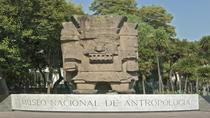 3 Reviews
Piece together the past on this half-day tour of one of Latin America's most significant museums – the Museum of Anthropology and History. Meet your guide in ... Read more
Location: Mexico City, Mexico
Duration: 4 hours (approx.)