Mexico City is known for its fun-loving good times, and the annual Independence Day celebration of Cinco de Mayo is no exception. It was only a few miles away in the neighboring city of Puebla that the Mexican army defeated Napoleon Bonaparte's troops and firmly established Mexico as a sovereign nation, not only capable of independence, but also capable of paying off debt and warding off foreign invaders.
Thus, catching the Cinco de Mayo celebration in Mexico City or in nearby Puebla is truly special. Many parades promenade through the streets to honor the fallen heroes, soldiers and civilians that made the liberation of Mexico possible. Locals come out in droves to celebrate with mole poblano, a Mexican food staple, bands fill the streets and many revelers stay up late on May 4 only to continue the party and catch the Cinco de Mayo parades in person early the following morning. Head to the zocalo (town square) to be in the heart of the action, smell the food and hear the trumpets.
For a truly authentic Mexican experience, head to the Penon de los Banos neighborhood to witness a reproduction of the famous Cinco de Mayo battle. Locals don costumes and use real gunpowder rifles to re-enact the historic battle in a festive event families the world over have come to love. Those looking for less reenactment and more dancing can head to Plaza Garibaldi to hear the mariachi bands, which are out in full force playing all the Mexican liberation songs in the traditional costumes they're known to sport.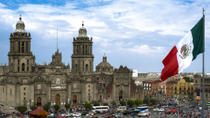 171 Reviews
Immerse yourself in Mexico City on a city tour offering something for everyone. Whether you're passionate about history and art, or just yearning for ... Read more
Location: Mexico City, Mexico
Duration: 6 hours (approx.)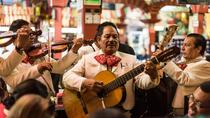 55 Reviews
Live la vida loca on a night out on the town in Mexico City! Enjoy a drink at a local cantina, sing and dance to mariachi music, then cheer on your favorite ... Read more
Location: Mexico City, Mexico
Duration: 5 hours (approx.)