Throughout the world, the special blend of Mesoamerican and European cooking (primarily Spanish influence) has led to one of the world's most popular food stuffs. Officially a UNESCO-recognized item of "intangible cultural heritage," Mexican cuisine has warmed the hearts and bellies of people the world over. What sumptuous and delicious sweets led to delicatessen inventions like mole sauce, enchiladas, and the ever-sweet churro?
Basic elements of Mexican cuisine include corn (maize), chili peppers (not always the hot kind), tomatoes, avocado, cocoa and vanilla. Spanish contributions include meat, fish, and cheese – and today the Mexican regions of Chihuahua, Oaxaca, and Chiapas have a reputation for their delicious cheese-making ability. Home based meals are often different than what you might find in a restaurant, and street food is as big a thing in Mexico as it is anywhere in the world.
Festivals of food are big in Mexico City and elsewhere. Food preparation is considered part of the joy of the meal, and looked upon as a strengthening of social bonds within families and friends. The famous Day of the Dead festival involves mole making and placing enchiladas and other foodstuffs onto the graves of those dearly departed, and the Three Kings Festival (January) in Mexico City is a celebration of the Epiphany which includes a king's ring (aka a King Cake for you New Orleanians out there) within which lies a little figurine. Come the Epiphany, in Mexico City's zocalo, more than 200,000 portions are doled out – not a small celebration.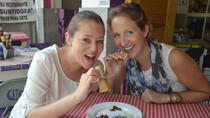 53 Reviews
Set foot in Mexico City's Polanco neighborhood, known as a foodie paradise, and head off the beaten path to seven great eateries. Sample authentic Mexican food ... Read more
Location: Mexico City, Mexico
Duration: 3 hours (approx.)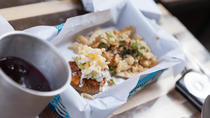 4 Reviews
Discover the food and culture of Mexico City on this 3.5-hour walking tour. Experience the tastes of Mexico as you sample delicious foods at a variety of ... Read more
Location: Mexico City, Mexico
Duration: 3 hours 30 minutes (approx.)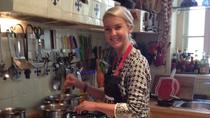 3 Reviews
This tour was created for those who love to cook and want to learn the Mexican culinary arts. There are two alternative to the tour: Premium Class & ... Read more
Location: Mexico City, Mexico
Duration: 3 hours 30 minutes (approx.)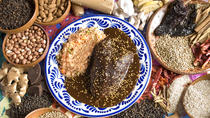 1 Review
Discover why Puebla is one of the states with the richest gastronomy in Mexico. On this private tour, you will be able to discover the city, learn its history ... Read more
Location: Mexico City, Mexico
Duration: 8 hours (approx.)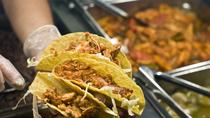 1 Review
Embark on a Mexican food odyssey, round-trip from Mexico City, with a seven-night journey through Mexico's richest culinary regions. This gastronomic tour ... Read more
Location: Mexico City, Mexico
Duration: 9 days (approx.)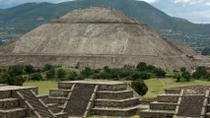 24 Reviews
Leave Mexico City behind on a small-group tour to the ancient Teotihuacan Pyramids. Meet the locals in the typical Mexican town of San Martin de las Piramides, ... Read more
Location: Mexico City, Mexico
Duration: 9 hours (approx.)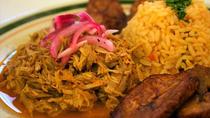 6 Reviews
Learn about Mexico's rich culinary traditions from an experienced guide who shows you the best of Mexico City's cuisine. You'll stop in a variety of taquerias ... Read more
Location: Mexico City, Mexico
Duration: 5 hours (approx.)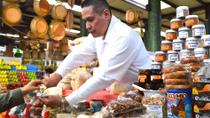 5 Reviews
Dive into the wonders of Mexico City's street fare on this 3-hour walking tour led by a local guide. Soak up rich culinary history and traditions as you ... Read more
Location: Mexico City, Mexico
Duration: 3 hours (approx.)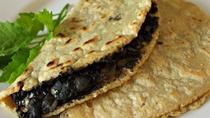 1 Review
Discover the deliciousness inherent in authentic Mexican cuisine during this 4-hour walking tour of Mexico City's gastronomic highlights. Explore the city on ... Read more
Location: Mexico City, Mexico
Duration: 4 hours (approx.)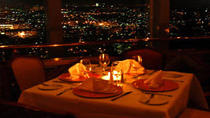 2 Reviews
Bellini restaurant in Mexico City offers unparalleled views of the city and is a dining experience not to be missed. The only revolving restaurant in Mexico ... Read more
Location: Mexico City, Mexico
Duration: 3 hours (approx.)