Mexico RECOMMENDATIONS See all
Mexican Pop Culture
By Viator, February 2014
No reviews, be the first!
The traditional culture of Mexico prevails even in modern times, but to learn more about what life is like in Mexico now, visitors should also check out some of the country's popular culture offerings. Museums and monuments can only show you so much of the Mexican culture so round out the experience by spending time with the locals as they play, party, and enjoy life.
One of the most iconic entertainment options in modern-day Mexico is
lucha libre
wresting.  This form of professional wrestling is characterized by ornate masks, acrobatic maneuvers and the playing of characters, including the
écnicos
-- the good guys from Mexican comic books – who tumble, twirl and spin around the ring to defeat the
, or Mexican villains. A Mexican Wrestling: Experience
Lucha Libre in Mexico City tour
allows you to experience
lucha libre
for yourself. The experience begins with a shot of tequila to get you in the Mexican spirit. As you watch the wrestlers catapult around the ring your guide will give you in depth information on the history and culture of the pastime. The tour even includes your very own souvenir mask.
Another avenue for exploring Mexican pop culture is mariachi. A type of traditional Mexican folk music originating in Jalisco around the 19th century, it was originally intended for religious masses but the people loved it so much it made its way into popular music. Mariachi is typically played by a small group of strolling musicians wearing
charro
outfits and wide-brimmed hats playing instruments like trumpets, guitars, guitars, basses, and
vihelas
, a type of a guitar with five strings.
Like bullfighting, cockfighting is a tradition in Mexico. Keep in mind this pop culture experience is not for everyone, as during a real cockfight (some restaurants will put on mock ones) one of the birds will die. Fighting cocks are naturally antagonistic birds, though they get a little help from their human handlers; sharp one-inch blades are tied to the rooster's back claw, which is what ultimately will end the fight when the roosters are put beak-to-beak. While this may seem harsh, in Mexico going to see a cockfight is no different than going to see a baseball game where you cheer for your team.
For a less controversial look at modern culture in Mexico, head to the local cantina, a bar where traditionally, men would gather to drink, eat
botanas
(or appetizers), and play games. More than any museum, a few hours in a cantina chatting with locals can help visitors better understand culture and life in modern Mexico.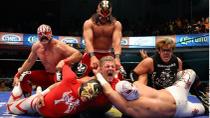 49 Reviews
Spend an entertaining evening in Mexico City watching an authentic, live Mexican wrestling match amid fans of one of Mexico's favorite spectator sports. Watch ... Read more
Location: Mexico City, Mexico
Duration: 3 hours 30 minutes (approx.)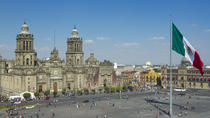 30 Reviews
Live la vida loca on a night out on the town in Mexico City! Enjoy a drink at a local cantina, sing and dance to mariachi music, then cheer on your favorite ... Read more
Location: Mexico City, Mexico
Duration: 5 hours (approx.)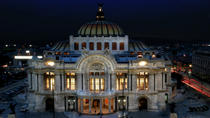 13 Reviews
See the vibrant Mexico City streets at night on this unique Garibaldi night tour! Visit the Zocalo (main square) to admire its illuminated monuments and ... Read more
Location: Mexico City, Mexico
Duration: 3 hours (approx.)