Adventures await you on your cruise down the Pacific Coast. From Californian ports in the north down to Acapulco on Mexico's southern coast, your boat is sure to dock at several of these must-see destinations. Guided shore excursions will help you make the most of your limited time at these port cities.
Cabo San Lucas
Known for its long stretches of pristine white sand beaches and the dramatic Stone Arch rock formations jutting up from the sea, Cabo San Lucas is a ubiquitous stop on cruise lines making their way along the Mexican Riviera. Ships dock a leisurely ten-minute Oceanside walk from downtown Cabo. The official language is Spanish and currency is the Peso, however most tourist-oriented businesses accept US dollars and almost all of the locals speak English.
Puerto Vallarta
Cruise ships dock at the Marine Vallarta Maritime Terminal, located three miles and a $5 cab ride from the city center. Being such a popular vacation destination, most locals are proficient in English and businesses accept US Dollars (although goods may be cheaper if you use Pesos). A beach resort Mecca, Puerto Vallarta boasts beautiful colonial architecture and is a great place to pick up some Mexican handicrafts. 
Acapulco
Acapulco rests on the shore of a deep bay, and cruise ships dock right near downtown. Like most popular Mexican cruise destinations, locals speak some English and businesses accept both American dollars and Pesos. Acapulco has been a hot destination for the world's elite for decades, and its picturesque landscapes have been featured in many Hollywood films. 
Mazatlan
At various times in its history, Mazatlan has been a primary port for pirates, Spanish explorers, and (most recently) a major cargo port for the rest of Mexico. Spanish and English are both spoken, and US dollars and international credit cards are accepted alongside Pesos in most businesses. Cruisers are shuttled from the ship to the cruise terminal on a complimentary tram. While in Mazatlan, popular excursions include tours of Old Mazatlan and Eco-Tours of the surrounding area's protected nature reserves.
Manzanillo
The busiest port in Mexico, Manzanillo is also recognized for its world-class sport fishing and scuba diving. The official language is Spanish, though like most other Mexican cruise destinations businesses catering to tourists will have English-speaking employees. The Peso is the official currency, and it's your best bet to have your US dollars exchanged if you're planning on making many purchases. You'll dock at the cruise ship terminal located adjacent to the commercial port. Though the terminal is close by downtown, it's recommended to take a taxi to the resort area, which is much more tourist-friendly.
Ixtapa/Zhijuatanejo
Though adjacent to one another, Ixtapa and Zhijuatanejo couldn't be more different. Your ship will anchor in Zhijuatanejo Bay, and passengers will tender to the dock in Zhihua, which retains a fishing village feel and is home to many traditional artisans and craftsmen. If you're looking for a little more action, Ixtapa is only three miles away and accessible by taxi or bus. Here you'll find a livelier resort town. Spanish and English are spoken in most tourist establishments, and both Pesos and US dollars are generally accepted (though US dollars may not be credited at the ideal exchange rate).
Ensenada
The Mexican port closest to the US, Ensenada is an eclectic city known for its beaches and water sports. Your ship will dock at a commercial harbor just a short distance from downtown. Spanish is the official language, but most locals also speak English. Pesos and US dollars are accepted almost everywhere. Be sure to check out the famous blowhole that shoots ocean water 60 feet into the air!

Los Angeles
Depending on your cruise operator, you may be docking at either Long Beach (Carnival Cruises) or San Pedro (all other operators). Both ports are approximately 25 miles south of downtown LA. Given Los Angeles' sprawling expanse and network of freeways, your best bet is to rent a car in order to see the sights. Be sure to account for traffic when planning out your schedule. There's also some tourist-friendly development around the San Pedro and Long Beach terminals, in case you don't want to make the trek north. Whale-watching tours are also available, and if you have time, a trip to Catalina Island is well worth the boat ride.
San Diego
San Diego is California's oldest city and sports some great period and colonial architecture. Your ship will dock at B Street Cruise Ship Terminal, which is located downtown. From there, downtown San Diego is very walkable. To get to the outskirts and other sites, buses and trolleys come frequently. The beautiful Balboa Park is the largest urban cultural park in the United States, and the nearby San Diego Zoo is one of the premier institutions in the world.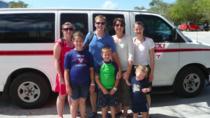 10 Reviews
Enjoy a private sightseeing shore excursion tour with a driver/guide in Cozumel. Visit some of the most important landmarks and attractions in Cozumel (the ... Read more
Location: Cozumel, Mexico
Duration: 5 hours (approx.)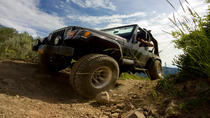 56 Reviews
Maximize your Cozumel shore excursion time when you jump on a Jeep-and-snorkel combination tour! You'll drive through town and around the island, visit an ... Read more
Location: Cozumel, Mexico
Duration: 5 hours 30 minutes (approx.)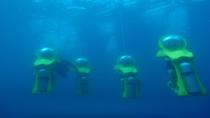 17 Reviews
Explore Cozumel's marine life while driving your personal mini-SUB! Make the most of your time in port on this shore excursion from Cozumel and discover the ... Read more
Location: Cozumel, Mexico
Duration: 60 minutes (approx.)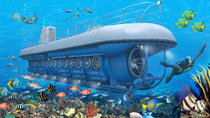 7 Reviews
Take your Cozumel shore excursion underwater! In the Cozumel Submarine Adventure, you'll dive to depths of 100 feet (30 meters) in a submarine, piloted by a ... Read more
Location: Cozumel, Mexico
Duration: 2 hours (approx.)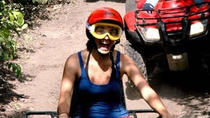 9 Reviews
Enjoy a 4-hour land and sea adventure as you explore a jungle and snorkel on this Cozumel shore excursion. The excitement starts when you hop on your ATV in ... Read more
Location: Cozumel, Mexico
Duration: 4 hours (approx.)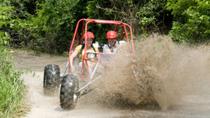 1 Review
Hop off your cruise ship and join Cozumel's newest shore excursion! The Xrail Adventure Tour is a thrilling and fun way to discover the island of Cozumel. ... Read more
Location: Cozumel, Mexico
Duration: 3 hours (approx.)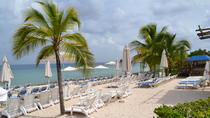 16 Reviews
Take a break from your cruise and take a Cozumel shore excursion to the Chankanaab National Marine Park. This protected marine refuge is only a short 15 minute ... Read more
Location: Cozumel, Mexico
Duration: 4 hours (approx.)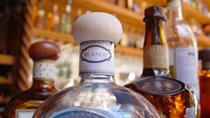 8 Reviews
Experience different sides of Cozumel — from a tequila tasting to rides at Playa Mia Grand Beach and Water Park to history exhibits at a museum — ... Read more
Location: Cozumel, Mexico
Duration: 5 hours (approx.)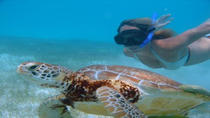 1 Review
Make the most of your Cozumel shore excursion by heading to the pristine waters of Akumal Bay for some fun in the sun! Enjoy a full day at one of the Riviera ... Read more
Location: Cozumel, Mexico
Duration: 7 hours (approx.)