Mexico's Pacific Coast is home to popular cruise destinations—from the northern Baja California Peninsula, down through the Mexican Riviera ports of Cabo San Lucas, Mazatlan, and Puerto Vallarta, and to Acapulco in the south. Here are the best shore excursions from Mexico's Pacific coast.
Acapulco
The sun-soaked shores of Acapulco offer an idyllic backdrop for water sports and beach activities. Shore excursions take you to see La Quebrada cliff-divers, the mural of Diego Rivera, and Chapel of Peace. Many tours include a worry-free policy, which ensures guaranteed on-time return to your ship.
Los Cabos
Known for its long stretches of pristine white sand beaches and the dramatic Stone Arch rock formations jutting up from the sea, Cabo San Lucas is the heart of the Mexican Riviera. Ships dock a leisurely 10-minute Oceanside walk from downtown Cabo, while shore excursion options include a range of activities such as snorkeling, scuba diving, ATV rides, kayaking, and horseback riding.
Ensenada
The Mexican port closest to the US, Ensenada is an eclectic city known for its sandy beaches, natural wonders, and margaritas. While in port, visit the famous La Bufadora blowhole, enjoy a horseback ride along Playa La Joya, or opt for a full-day shore excursion to San Rafael Valley (Ojos Negros), where you can enjoy a wine and cheese tasting among the vineyards.
Ixtapa
Cruise ships docking at Zhihua offer two destinations in one—the picturesque seafront towns of Ixtapa and Zihuatanejo. Make the most of your time with a guided shore excursion and enjoy swimming and snorkeling around Ixtapa Island; go horseback riding along Zihuatanejo Bay; or take a half-day tour to Las Gatas Beach.
Mazatlan
With its neoclassical town center, beautiful beaches, and nature reserves, Mazatlan has a number of shore excursions from which to choose. Cycle along the seafront and explore the historic town on a bike tour; set sail on a catamaran cruise to Stone Island; or enjoy bird watching and a seafood lunch at the Estero Ecological Reserve.
Puerto Vallarta
The star attraction of Banderas Bay, Puerto Vallarta has plenty to keep cruise visitors busy. Swap your cruise liner for a traditional pirate ship and set sail on a full-day cruise around the bay; soar over the Sierra Nevada mountains on a zipline canopy tour; or explore the city on sightseeing tour, including tequila tasting and a walking tour of Concha Chinas.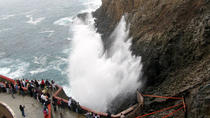 2 Reviews
See the famous blow hole of Ensenada as you join in on this 5-hour tour starting with a horseback riding. You'll then visit La Bufadora, see the famous Blow ... Read more
Location: Ensenada, Mexico
Duration: 5 hours (approx.)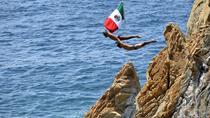 13 Reviews
The tour starts at your cruise ship terminal half an hour after your cruise has docked. Participate in a Baby Turtle Release ceremony with no shopping stops ... Read more
Location: Acapulco, Mexico
Duration: 6 hours (approx.)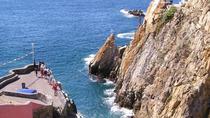 4 Reviews
A tour that will show you every important attraction of Acapulco. Admire the famous Divers of La Quebrada; the new and the old Acapulco, one of the most ... Read more
Location: Acapulco, Mexico
Duration: 4 hours (approx.)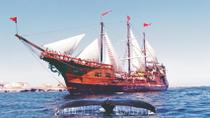 2 Reviews
Get off your cruise ship in Puerto Vallarta and set sail on a pirate ship! Your time in port in Puerto Vallarta will be well-spent on the Banderas Bay pirate ... Read more
Location: Puerto Vallarta, Mexico
Duration: 6 hours 30 minutes (approx.)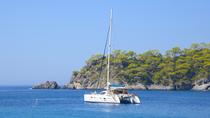 9 Reviews
Hop off your cruise ship and onto a catamaran on this Los Cabos shore excursion! Sail on the Bay of San Lucas and snorkel beneath the surface of Santa Maria ... Read more
Location: Los Cabos, Mexico
Duration: 3 hours 30 minutes (approx.)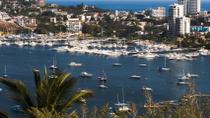 14 Reviews
Spend your time in port in Acapulco discovering the best of this seaside destination on a city tour shore excursion. Once the playground of Hollywood's rich ... Read more
Location: Acapulco, Mexico
Duration: 4 hours (approx.)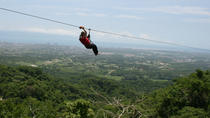 8 Reviews
While you're in port in Puerto Vallarta, experience the best of its lush outdoors on a zipline shore excursion. The Puerto Vallarta Canopy Adventure is a ... Read more
Location: Puerto Vallarta, Mexico
Duration: 3 hours (approx.)
1 Review
Witness the greatest spectacle in Acapulco at La Quebrada, Native High Cliff Divers who will bravely risk their live in the most amazing 2-hour show in ... Read more
Location: Acapulco, Mexico
Duration: 2 hours (approx.)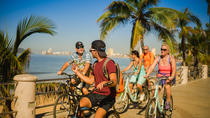 6 Reviews
We crucially believe that the best way to get to know the natural and urban attractions of this incredible harbor is to experience and see things up close. ... Read more
Location: Mazatlán, Mexico
Duration: 3 to 3.5 hrs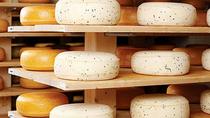 This 7-hour tour picks you up at your port and takes you on a delicious route of wine and cheese.  Enjoy amazing views and a great day in Ensenada.
Location: Ensenada, Mexico
Duration: 7 hours (approx.)