With commercial hubs like Oaxaca and Mexico City, idyllic beach resorts like Los Cabos and Playa del Carmen and world-renowned Mayan sites like Chichen Itza, Mexico's highlights are plentiful, but for those looking to explore the most authentic Mexico, the "Pueblos Mágicos" offer the perfect opportunity to step away from the tourist trail. Assembled by the Mexico Tourism Board over the last decade, the Pueblos Mágicos, or "Magic Towns," are Mexican towns and villages celebrated for their rich culture, history and heritage. There are 83 Pueblos Mágicos dotting all of Mexico's 31 states, each town infused with its own unique character and each presenting a piece of the puzzle that makes up multicultural Mexico.
Many of the Magic Towns are easy to visit, such as the Cholula archaeological site, a popular day trip from Mexico City and home to the world's largest pyramid, the Great Pyramid of Cholula. Nearby, Taxco can be visited on a day tour from Mexico City or Acapulco, a remarkably picturesque colonial town, where the cobblestone streets are brimming with flower-lined balconies and the white stucco houses are capped with red-tiled roofs. Another photogenic spot is the town of Valladolid near Cancun, a lasting vestige of 16th-century Spanish architecture that lies close to the Ek´Balam archaeological site and the Ría Lagartos.
Other Magic Towns are known for their cultural heritage or traditional produce, like the iconic town of Tequila in the state of Jalisco, which serves as the heart of Mexican tequila production and home to both the Tequila Express train and the National Tequila Museum. Over on the east coast, Coatepec is celebrated as Mexico's Coffee Capital, while nearby Papantla is as renowned for its history of vanilla growing as it is for its vibrant indigenous population and unique cultural traditions—most notably, the Dance of the Flyers, a UNESCO Intangible Cultural Heritage-listed tradition.
The Pueblos Mágicos also offer a gateway to some of Mexico's most striking natural attractions, like the laidback surf Mecca of Todos Santos, one of Baja California's most distinctive coastal resorts, tucked in the foothills of the Sierra de la Laguna Mountains. In the southern state of Chiapas, the small colonial town of Chiapa de Corzo is the launch pad for cruises through the immense Sumidero Canyon, while nearby San Cristobal de las Casas is the ideal starting point for touring the indigenous villages of the Chiapas highlands. Alternatively, a popular day trip from Monterrey in northeastern Mexico is the pretty colonial town of Villa de Santiago, which harbors the majestic Cola de Caballo waterfall, a hotspot for bungee jumping and horseback riding.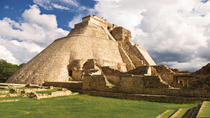 2 Reviews
Experience the mystery of the ancient Mayans as you explore seven archeological sites of the Yucatan Peninsula on this 8-day tour from Cancun with a small ... Read more
Location: Cancun, Mexico
Duration: 8 days (approx.)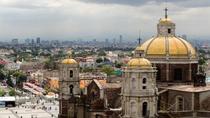 39 Reviews
See the top attractions in Mexico City and its surrounding area on this activity-filled, 5-day, 6-night tour. Spend your first day getting to know Mexico City ... Read more
Location: Mexico City, Mexico
Duration: 7 days (approx.)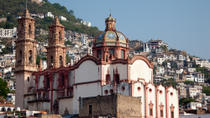 149 Reviews
Soak up the perfect climate of 'The City of Eternal Spring', Cuernavaca and enjoy a scenic drive to Taxco, the colonial silver mining city on a full day ... Read more
Location: Mexico City, Mexico
Duration: 10 hours (approx.)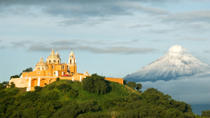 118 Reviews
Experience the heritage and history of Mexico on this 10-hour up-close and personal exclusive tour. See the world´s largest pyramid and its 365 churches at the ... Read more
Location: Mexico City, Mexico
Duration: 10 hours (approx.)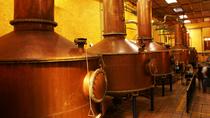 9 Reviews
Drive into the countryside of Jalisco, Mexico's renowned tequila-producing region, for a tour and tasting at Casa Sauza. You'll pass UNESCO World ... Read more
Location: Guadalajara, Mexico
Duration: 6 hours (approx.)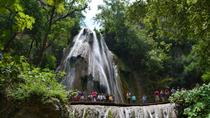 Experience the delights of Villa de Santiago, a historical town just south of Monterrey that's known for its colonial architecture and neighboring waterfall, ... Read more
Location: Monterrey, Mexico
Duration: 7 hours (approx.)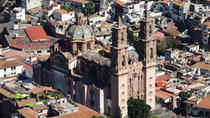 5 Reviews
Taxco is a quaint colonial city located 170 miles north of Acapulco, in the mountains of the North Sierra. With a unique architectural style, the city is ... Read more
Location: Acapulco, Mexico
Duration: 14 hours (approx.)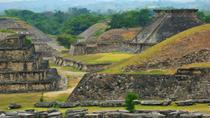 1 Review
Learn about Mexico's pre-Columbian Totanac culture at two important Totanac sites — the archaeological ruins of El Tajín and the 13th-century city of ... Read more
Location: Veracruz, Mexico
Duration: 12 hours (approx.)