Only Show: Boat Rental | Flyboarding | Jet Boats & Speed Boats | Jetpacks | Kayaking & Canoeing | Other Water Sports | Parasailing | Scuba Diving | Shark Diving | Snorkeling | Stand Up Paddleboarding | Surfing & Windsurfing | Swim with Dolphins | Tubing | Waterskiing & Jetskiing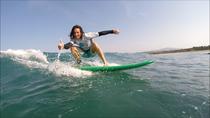 If you are looking for thrills and adrenaline, make your wish come true with the best surf classes in Puerto Escondido and this 4-day package. Your package ...
Location: Puerto Escondido, Oaxaca
Duration: 4 days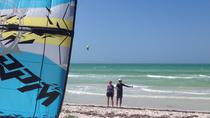 1 Review
Join our lesson and keep going with our program to become an independent kiteboarder.  All our instructors are multilingual and offers all levels of lessons ...
Location: Tulum, Mexico
Duration: 60 minutes