Art Deco Historic District Tours
Miami Beach's Art Deco District is a historically important area located in the trendy South Beach neighborhood. It includes about 900 unique buildings and was designated a United States historic district in 1979. It was also the first 20th-century neighborhood to be recognized by the National Register of Historic Places, with most buildings constructed between 1923 and 1943. 
Signature building elements in the district include sleek curves, liberal use of glass blocks, terrazzo floors, pastel exteriors and porthole windows and railings that are reminiscent of the ocean liners that docked in the area during that time. Ocean Drive is one of the most well-known streets in the area. Notable buildings include Casa Casaurina, a 1930s Spanish-style mansion that was once the home of Gianni Versace, and the 1937 Park Central Hotel, where Hollywood legends like Clark Cable and Rita Hayworth were noted regulars. Don't miss the Cardozo Hotel, a 1939 property owned by Gloria and Emilio Estefan. 
The district hosts the popular Art Deco Weekend every year, during which Ocean Drive is closed to traffic and over 140 vendors showcase vintage and handmade paintings, photography, jewelry, sculptures, posters and more. There are classic cars, along with street entertainment, and everything is showcased by the famous Art Deco buildings in the background. 
Practical Info
The Art Deco Welcome Center is at Ocean and 10th, and is a good starting place to pick up brochures and books. The neighborhood stretches to the Atlantic Ocean in the east, Sixth Street to the south, Alton Road to the west and Dade Boulevard to the north. There are several notable restaurants in the area and a pedestrian-only outdoor mall nearby.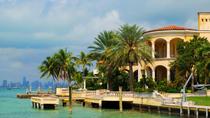 857 Reviews
Enjoy the full Miami, Florida experience with three tours in one day! Take a sightseeing open top double decker tour through the city and explore ... Read more
Location: Miami Beach, Florida
Duration: 9 hours (approx.)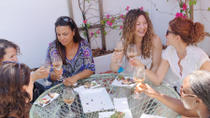 245 Reviews
Miami is a melting pot of Latin American cultures – combine that with South Florida's restaurant offerings that run the gamut from five-star gourmet ... Read more
Location: Miami, Florida
Duration: 2 hours 30 minutes (approx.)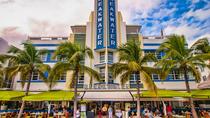 6 Reviews
Transport to the 1920s, 30s and beyond while your guide enlightens and entertains you with fascinating history of the pioneers, unlikely heroes, the ... Read more
Location: Miami Beach, Florida
Duration: 2 hours (approx.)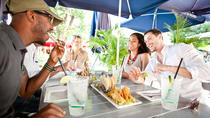 32 Reviews
Join a local on a culinary adventure! We are Miami's first food and culinary tour company whose goal is to turn Miami's visitors into locals. As culinary and ... Read more
Location: Miami Beach, Florida
Duration: 3 hours (approx.)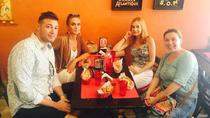 91 Reviews
Enjoy a small group experience and escape the tourist trap restaurants like locals do. The South Beach Food Tour is a culinary tour that will enhance your ... Read more
Location: Miami, Florida
Duration: 3 hours (approx.)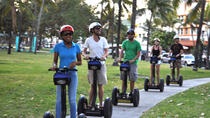 38 Reviews
This Segway tour is a fun, leisurely way to see Miami. Choose from two itineraries to explore the vibrant Art Deco District and glamorous South Beach or the ... Read more
Location: Miami, Florida
Duration: 2 hours 30 minutes (approx.)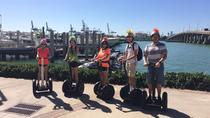 3 Reviews
See South Beach in an entirely new and fun way via Segway PT. Zip around Ocean Drive and Collins Avenue and see the sun, sea, sand and South Beach denizens ... Read more
Location: Miami Beach, Florida
Duration: 2 hours (approx.)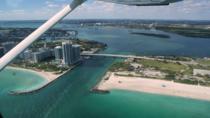 4 Reviews
Catch panoramic views of Miami's South Beach highlights on a South Beach Air Tour! Spending more than 40 minutes in the air, this economically priced air tour ... Read more
Location: Miami, Florida
Duration: 40 minutes (approx.)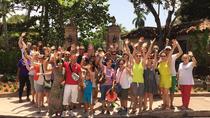 16 Reviews
Discover the best of Miami on this 4-hour guided sightseeing tour around the city. An experienced local guide will introduce you to the cultural sights, sounds ... Read more
Location: Miami, Florida
Duration: 4 hours (approx.)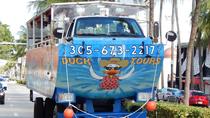 114 Reviews
See breathtaking & historic landmarks before an exciting splashdown into beautiful Biscayne Bay. Get on board to a highly entertaining experience, ... Read more
Location: Miami, Florida
Duration: 90 minutes (approx.)