Bayside Marketplace
A vibrant waterfront mall in downtown Miami, Bayside Marketplace wraps along the Biscayne Bay and features shops, restaurants and entertainment options. Shops in the mall offer everything from apparel to bath products to technology and more. For example, while Digital World sells a range of electronics, Emilio Robba is where you can get contemporary housewares. Some other stores include D'Nature Cosmetics, Gabriela Jewelry, Magic Hut, Mad About Soccer and Splash Perfumes. The mall also caters to a wide range of budgets, and has many souvenir and knick knack stalls.

Bayside Marketplace is a good place to begin a night out, as there are a wide assortment of restaurants and bars. You can choose from chains like Hooters and Chilis or local eateries such as Largo Seafood & Grill and Off the Hookah. At times, especially on weekends, the atmosphere gets very energetic with dancing and live music. Additionally, visitors can book a range of tours from this area.

Bayside Marketplace is open Monday through Thursday 10am to 10pm, Friday through Saturday 10am to 11pm and Sunday 11am to 9pm.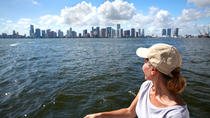 2 Reviews
Visit Miami's magnificent coastal sites while taking in the gorgeous Miami skyline, the Port of Miami, Fisher Island, Miami Beach, and the homes of Star Island ... Read more
Location: Orlando, Florida
Duration: 17 hours (approx.)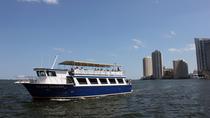 16 Reviews
Admire the beauty of Miami's coastline during an 80-minute sightseeing cruise on Biscayne Bay. See the downtown Miami skyline, opulent mansions, Venetian ... Read more
Location: Miami, Florida
Duration: 80 minutes (approx.)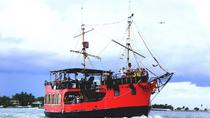 Let your imagination soar while sailing on Biscayne Bay aboard Miami's only pirate ship. Admire the downtown Miami skyline, Venetian Islands, and opulent ... Read more
Location: Miami, Florida
Duration: 80 minutes (approx.)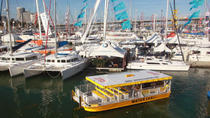 6 Reviews
Explore Miami Beach and South Beach aboard a hop-on hop-off water taxi! You can board the water taxi at several locations throughout the day, including Miami ... Read more
Location: Miami, Florida
Duration: Varies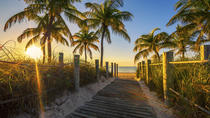 16 Reviews
Spend the day in Key West exploring the island or taking part in an optional activity to maximize your trip. Explore life underwater with either a snorkeling ... Read more
Location: Miami Beach, Florida
Duration: 14 hours (approx.)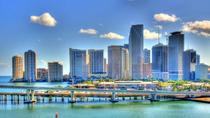 9 Reviews
Enjoy the best that south Florida has to offer.. Enjoy an exhilarating airboat ride, an animal handling show, a cruise on the waterways of Miami and a tour ... Read more
Location: Orlando, Florida
Duration: 16 hours (approx.)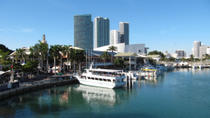 5 Reviews
This tour takes you to one of the most vibrant cities on the East Coast, otherwise known as Miami. Experience the Bayside Marketplace, maybe take in a cruise ... Read more
Location: Orlando, Florida
Duration: 16 hours (approx.)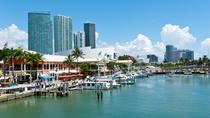 414 Reviews
On this tour you will discover the beautiful side of the fashionable and exciting international hot spot, Miami. Mansions, yachts, Port of Miami, Little ... Read more
Location: Miami, Florida
Duration: Varies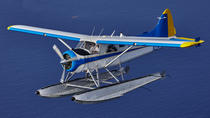 17 Reviews
Enjoy unparalleled views of the famous Miami skyline on this exciting seaplane tour! From Key Biscayne, you'll take off and land on water and pass sites ... Read more
Location: Miami, Florida
Duration: 30 minutes (approx.)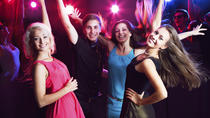 25 Reviews
Take your party to Biscayne Bay on this 90-minute dance cruise in Miami. At night, admire the stunning city skyline as you sail from Bayside Marketplace to ... Read more
Location: Miami, Florida
Duration: 90 minutes (approx.)