South Beach
South Beach is everything the hype has lead you to believe. Its 10 miles/16 kilometers of beaches filled with a buzzing, carnival-like atmosphere, while hosting myriad characters, from celebrities and club kids to eccentric locals and curious visitors. And just as stunning as the beautiful people that flock here are the pastel-hued structures in the Art Deco District, where stands the largest concentration of Art Deco architecture in the world.
runs along Ocean Drive from about 6th to 14th streets - See more at: http://www.frommers.com/destinations/miami/0017020110.html#sthash.avecPeRp.dpuf
With a trendy Caribbean-chic café culture and an impossibly hip and sexy nightlife scene, South Beach is a nonstop people-watching mecca, especially on Ocean Drive. Head to lovely Lincoln Road to shop, stroll the Art Deco canyons on Collins Avenue, or wander the beach Promenade between 5th and 15th streets.
Lummus Park Beach is the popular stretch of sand running along Ocean Drive from about 6th St to 14th St. This section of the beach is all about people-watching and getting some serious sun. You may even spot a photoshoot taking place here!

If you want to get out of the sun and away from the crowds, step inside the provocative World Erotic Art Museum or visit the polar opposite Bass Museum of Art for a peek at 16th-century religious art. By then, mojitos and people-watching will carry you into the evening.
Practical Info
Across the MacArthur Causeway from downtown Miami, South Beach stretches north from South Pointe Park all the way to 23rd Street. Between 1st and 15th streets is the quietly hip 'hood that acts like a counter-weight to the over-the top carnival the upper end of South Beach.
From 15th to 23rd street, the upper end includes the pedestrian thoroughfare of Lincoln Road and its associated shopping, eating and nightlife, plus clusters of Art Deco buildings.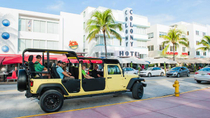 Soak up the beauty and history of glitzy South Beach during this 2-hour private tour with a guide. From the comfort of a private vehicle, you'll enjoy ... Read more
Location: Miami, Florida
Duration: 2 hours (approx.)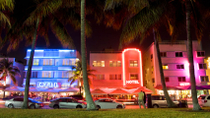 See Miami's dazzling nighttime cityscape during this 2-hour private tour. With an informative guide, travel through the city after dark to view historical ... Read more
Location: Miami, Florida
Duration: 2 hours (approx.)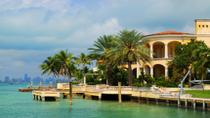 712 Reviews
Experience Miami's highlights by boat and bus on this combo tour. Take a sightseeing coach tour through the city and explore beautiful South Beach, the ... Read more
Location: Miami, Florida
Duration: 9 hours (approx.)
104 Reviews
This day trip from Orlando takes you to two of Florida's most famous destinations: Miami and the Florida Everglades. Search for gators on an exciting airboat ... Read more
Location: Orlando, Florida
Duration: 15 hours (approx.)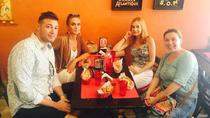 43 Reviews
Enjoy a small group experience and escape the tourist trap restaurants like locals do. The South Beach Food Tour is a culinary tour that will enhance your ... Read more
Location: Miami, Florida
Duration: 3 hours (approx.)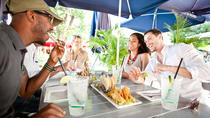 16 Reviews
Join a local on a culinary adventure! Discover Miami's unique Art Deco district, spanning from Lincoln Rd to Espanola Way and Ocean Dr, through the locals' ... Read more
Location: Miami Beach, Florida
Duration: 3 hours (approx.)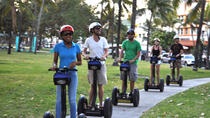 30 Reviews
This Segway tour is a fun, leisurely way to see Miami. Choose from two itineraries to explore the vibrant Art Deco District and glamorous South Beach or the ... Read more
Location: Miami, Florida
Duration: 2 hours 30 minutes (approx.)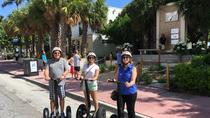 See South Beach in an entirely new and fun way via Segway PT. Zip around Ocean Drive and Collins Avenue and see the sun, sea, sand and South Beach denizens ... Read more
Location: Miami Beach, Florida
Duration: 2 hours (approx.)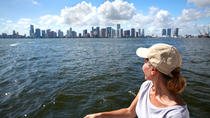 2 Reviews
Visit Miami's magnificent coastal sites while taking in the gorgeous Miami skyline, the Port of Miami, Fisher Island, Miami Beach, and the homes of Star Island ... Read more
Location: Orlando, Florida
Duration: 17 hours (approx.)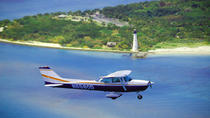 18 Reviews
Watch the magic as Miami transforms from beach paradise to night-life central on a Miami Sunset Air Tour. See all the Miami highlights from the air as the sun ... Read more
Location: Miami, Florida
Duration: 60 minutes (approx.)