When visiting Miami, you can't leave without seeing Everglades National Park, listed as an International Biosphere Reserve, a Wetland of International Importance and a World Heritage Site. The best way to explore the 1.5 million acre (611,000 ...
Tours & Tickets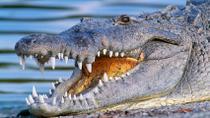 275 Reviews
Experience panoramic views of lush vegetation teeming with wildlife as you venture deep into the interior of the Florida tropical wetlands on a Miami ... Read more
Location: Miami, Florida
Duration: 4 hours 30 minutes (approx.)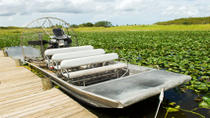 224 Reviews
Visit the Everglades National Park and Biscayne Bay Boat Tour all in one day!
Location: Miami, Florida
Duration: 6 hours (approx.)
76 Reviews
Combine two of Miami's most popular tours and save! With this Miami Super Saver tour, visit the Florida Everglades and see the sights of the city. In the ... Read more
Location: Miami, Florida
Duration: 8 hours (approx.)